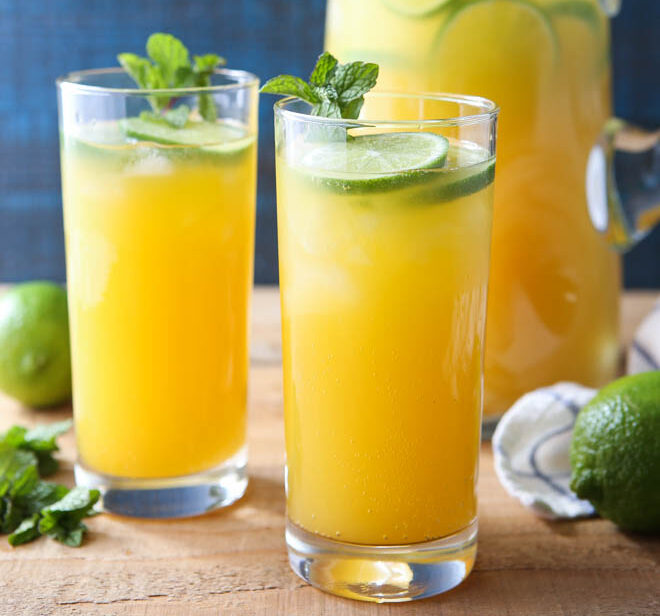 Pineapple & Lime Mocktail
Mix this delicious mocktail to bring sunshine to any party! Perfectly refreshing and perfect for those avoiding alcohol. Top Tip! To make it slightly sweeter, use soda water instead of tonic water.
1tsp clear honey

Small bunch of mint leaves

Juice 1 lime

750ml Pineapple juice

A handful of ice

400ml tonic water
Method
Dip a pastry brush in the honey and paint a line down one side of 4 tumblers then put the glasses in the fridge.
Chop the mint leaves and place in a cocktail shaker with the lime juice, 100ml pineapple juice and a handful of ice.
Shake together until the outside of the shake feels cold. Strain into the glasses, add extra ice cubes and divide 650ml pineapple juice and tonic water between the glasses.