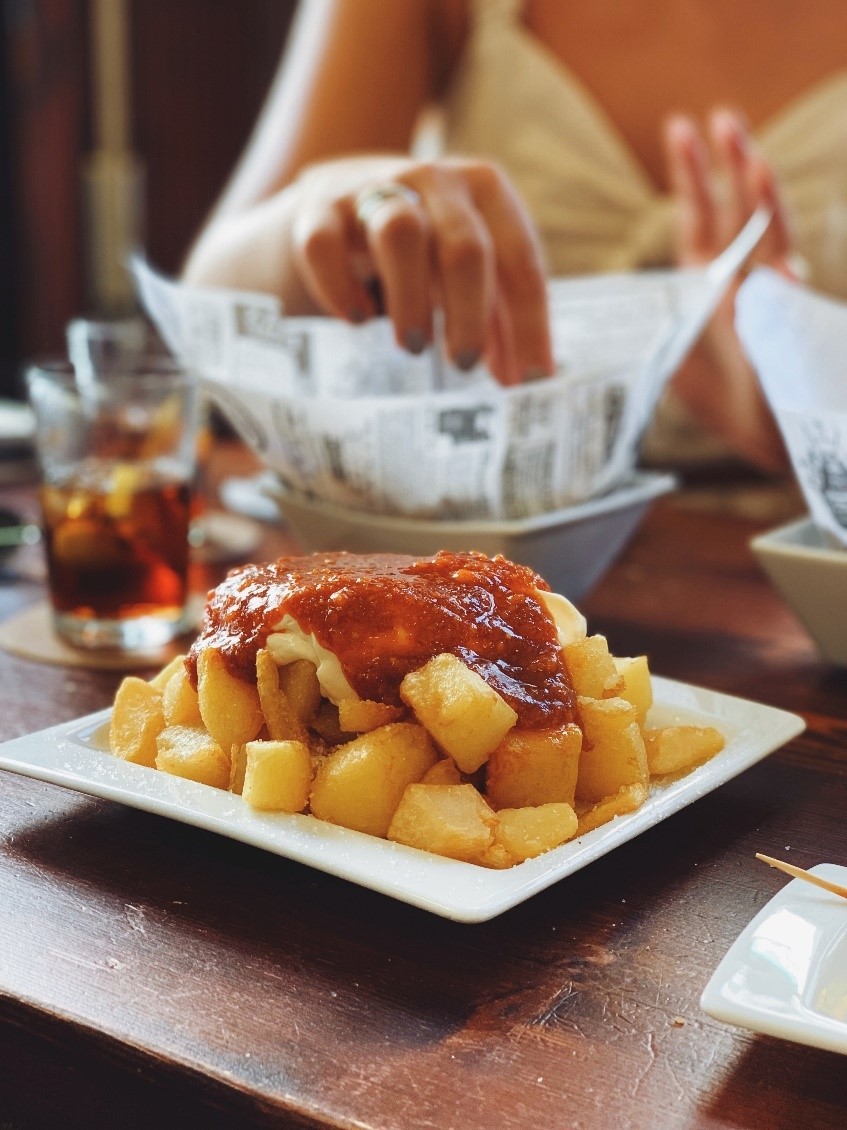 Make this classic tapas dish part of your cooking repertoire – it's simply potatoes in a spicy tomato sauce.
750g potatoes, peeled and cut into bite-sized chunks
5 tbsp olive oil
1 large onion, finely chopped
3 garlic cloves, crushed
400g tin of chopped tomatoes
3 vine tomatoes, chopped
1/2 tsp dried chilli flakes
1 tbsp sherry vinegar
1 tsp caster sugar
1/2 tsp sweet smoked paprika
Flat-leaf parsley, finely chopped
Method
Heat a large pan of salted water until boiling, add the potatoes and simmer for 3 minutes. Drain really well then spread out to dry on kitchen paper. Heat the oven to 200C/fan 180C/gas 6. Spoon 3 tbsp olive oil on a large, non-stick baking tray. Add the potato and toss to coat. Roast for 40-50 minutes or until crisp, turning now and again so
they get evenly golden.
To make the sauce, heat 2 tbsp of oil in a pan and cook the onion and garlic gently for 15-20 minutes or until soft. Tip in the remaining ingredients and season. Simmer for 20 minutes until thickened. To serve, season the potatoes with salt then spoon into a warm serving bowl (or bowls). Spoon over the sauce, sprinkle with parsley and serve.