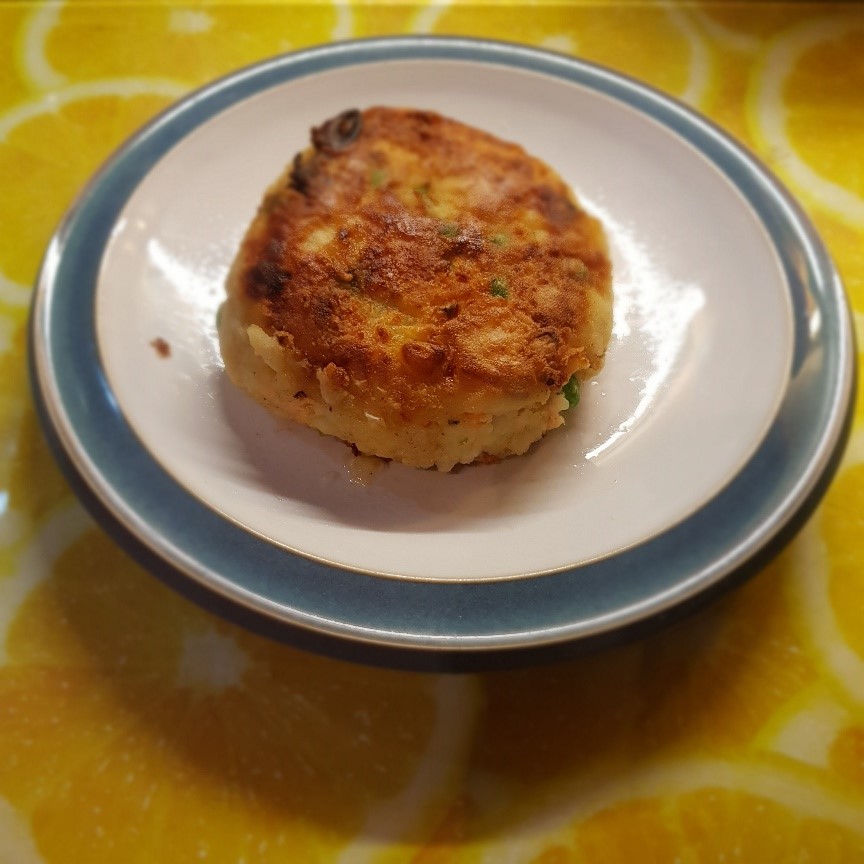 Par Boiled Potato Challenge
So we challenged Rob to use the par boiled potatoes and here was his successful solution….
1kg potatoes used for fish cakes (Doubled up and froze some – recipe included below)
1kg potatoes used for bubble and squeak (recipe included below)
1kg mashed and portioned up in Chinese takeaway tubs and frozen down, can always heat in microwave and add butter.
Then lastly sausage and mash for the tribe tomorrow……….done👍
3 spring onions, sliced
Fish Pie mix, from Heritage
500 gm par boiled potatoes
150ml milk
50gms of peas, defrosted
Good lump of grated mature cheddar
1 large egg, whisked
Olive oil, for frying
Flour, for dusting
Salt and black pepper
Easy Fishcakes using par boiled potatoes
Method
Break up potatoes and mash and season set aside in a bowl.
Place the milk, fish pie mix and spring onions in a bowl cover with cling film and microwave for 2- 3mins or until the fish is cooked, drain the milk and allow to cool.
Add the fish mix, spring onions, peas and cheddar to the potatoes, and some more black pepper if you wish and mix well.
Add egg in one bowl and flour in another. The size of the patties depends on who you are feeding and just remember they'll take longer to cook depending on the size.
Take the patties one at a time, coat in egg and dust in flour then set aside on a baking tray on baking parchment.
Allow the patties to firm up in the fridge for 30 mins. It's here that you can freeze them if want, for up to a month.
If cooking, heat some olive oil in a frying pan and slowly cook for 5 mins on each side or until cooked.
If cooking with other items you can always place in the oven to keep them warm.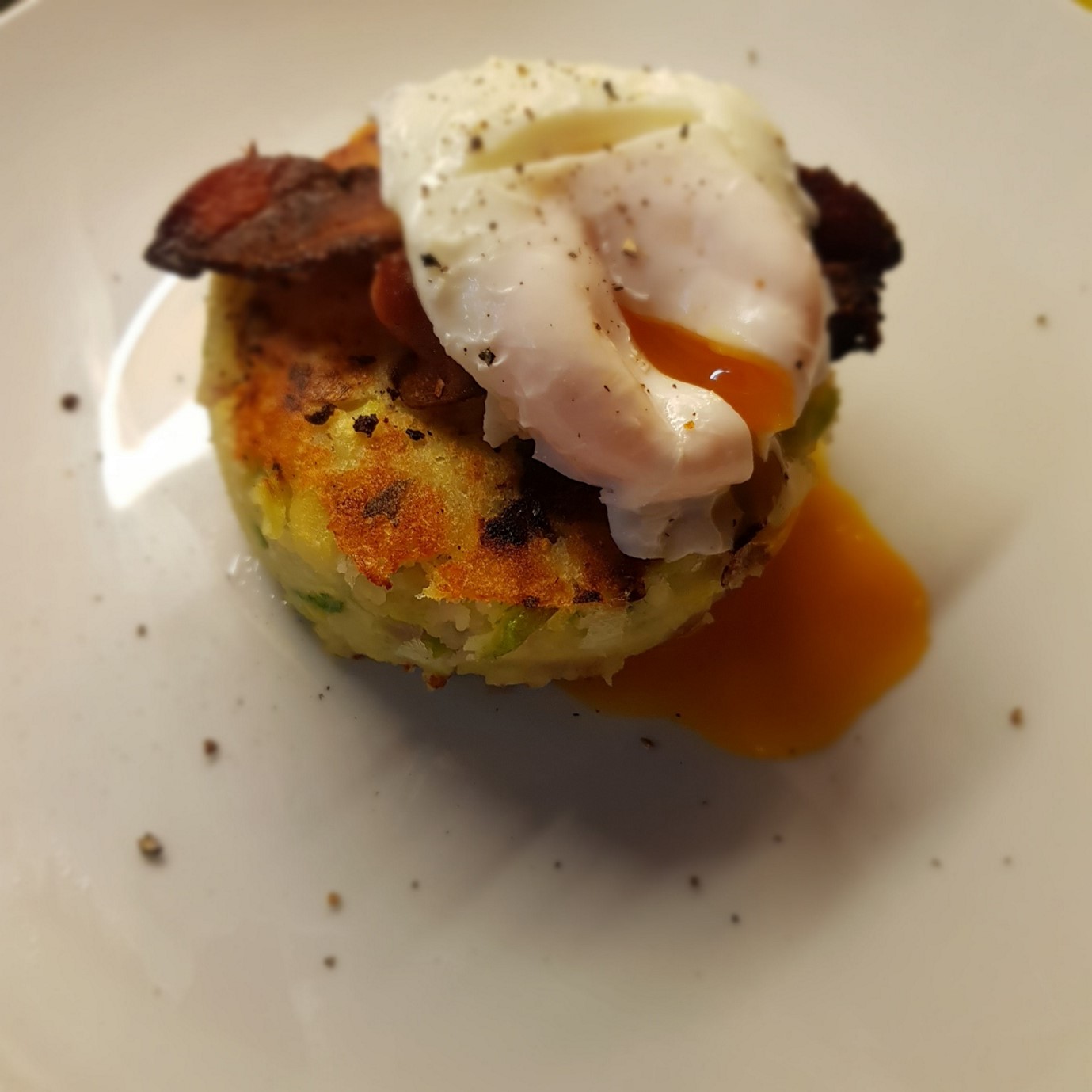 Bubble & Squeak with Poached and Smoked Bacon
This made about 10 patties in total, make as much depending on how hungry your tribe are.
1kg par boiled potatoes, drained, broken up and mashed cold
Leftover spring greens and leeks, shredded and seasoned (savoy or any green cabbage is fine)
1 red onion, diced
Bacon/pancetta (optional)
Salt and Black Pepper
Method
Cook the red onion slowly in your frying pan until softened and starting to brown.
Remove and allow to cool.
In a bowl add the mash, leeks, spring greens (or whatever greens you have leftover………sprouts if you dare)!
Add salt and black pepper and throw the red onions in and mix well.
Only turn the bubble and squeak once and be careful
Add some bacon/pancetta in the frying pan, if using.
Get a small saucepan of water simmering – spin the water in the saucepan with a spoon and crack the egg into the centre and poach for 2 mins on a low heat.
Just before plating up turn off the heat for the poached egg.
Add the bubble and squeak onto the plate (I used my wife's biscuit cutters for the moulds) so happy days until she finds out.
Add the bacon/pancetta on top and the poached egg.