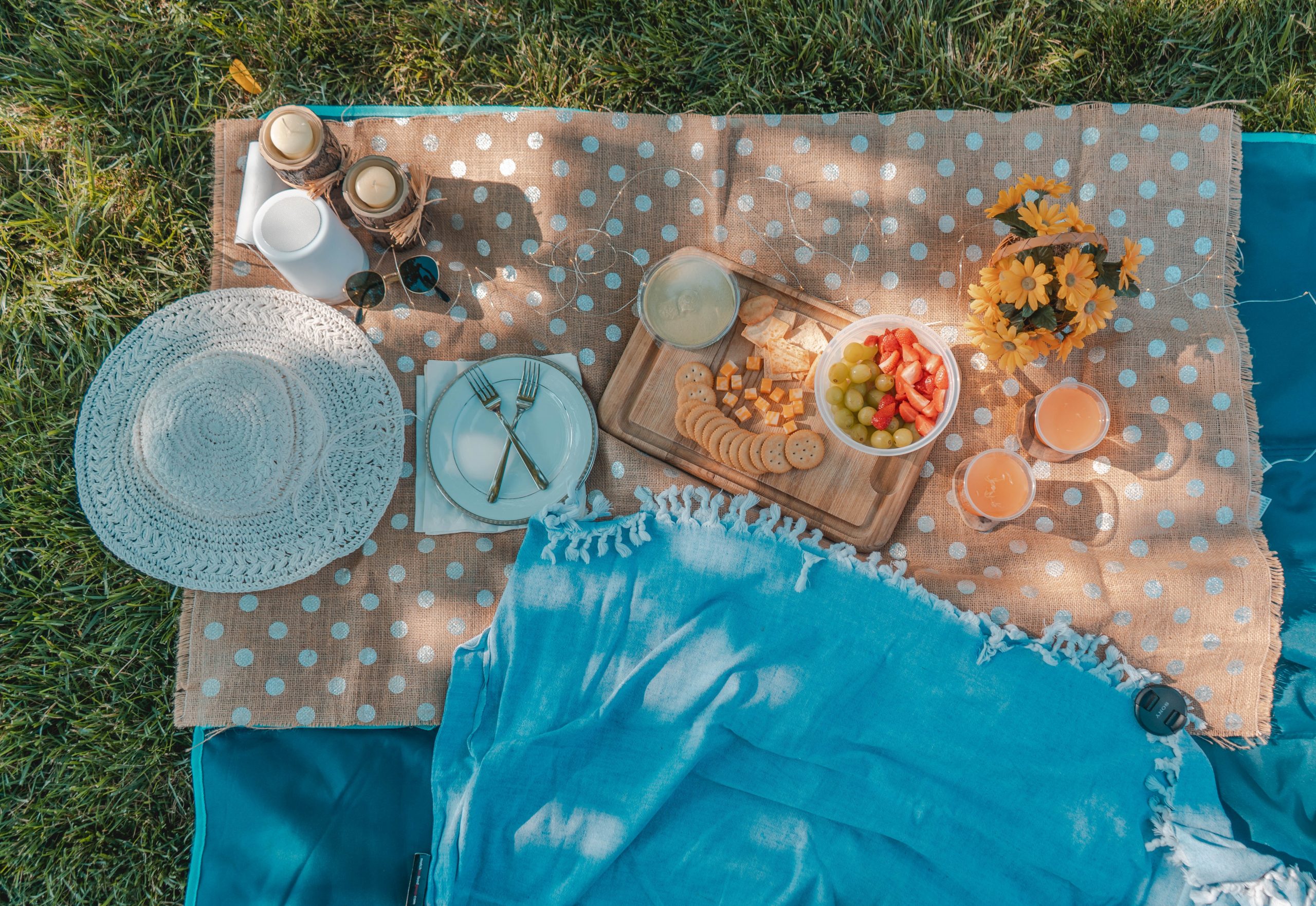 National Picnic Week takes place this June 19-27 across the UK, so grab your blankets and baskets and get out in the great outdoors for a good old fashioned picnic. We have everything you need to make it a great success – from bread, salads, meats, cheese, wine and crisps to all the individual ingredients you need to make the perfect picnic components. 
Picnics are on the rise in the UK, with more people choosing to spend time away from phones and other devices, and spending some quality time with friends or family instead. 
It's proven that getting some fresh air and sunlight is good for you, and enjoying some healthy home-cooked food is the perfect way to relax without breaking the budget. With haute cuisine on the rise, more people are enjoying cooking a meal that not only delicious but beautiful too. Then it can be enjoyed in a setting as breath-taking as the food.
Here are some picnic facts to get you inspired: 
The average person picnics at least three times a year, that's 94 million picnics per year.

According to research done in 2013, the average family spends £26 per picnic totalling £2,479,720,000.

Originally, a picnic was a fashionable social event to which each guest contributed some food.

The French started the modern fashion for picnics when they opened their royal parks to the public after the revolution of 1789.

The use of the phrase "no picnic" to describe something difficult dates back to1884.

 

The most popular picnic snack fifty years ago was the humble cheese sandwich. Now, it's a bag of crisps.

The most popular day for picnics in the US is the 4th of July. In Italy it's Easter Monday. In France, it's Bastille Day. In the UK, it's (weather dependent) rapidly becoming National Picnic Week.

Fortnum & Mason, the London department store, claims to have invented the Scotch egg in 1738. They still sell them today.  

Picnic food is as popular as if it's ever been. In 2012, an average of ten grams of meat pies and sausage rolls were consumed per person per week.
 Here are some of our favourite picnic recipes to give a try (not a sandwich or sausage roll in sight)! 
Also, check out our additional picnic recipes on our recent blog as well as our Pinterest board.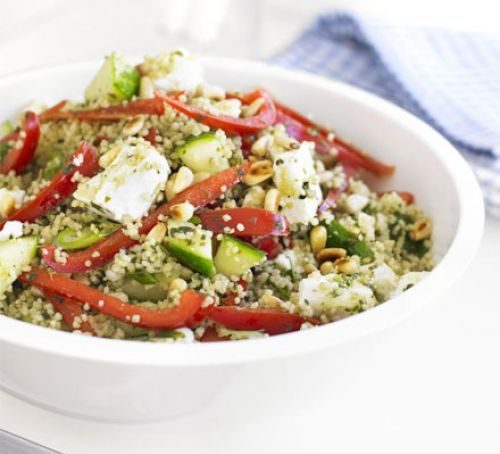 This makes a great lunchbox filler for a day out and is equally good at home from the fridge. 
Source: BBC Good Food
100g couscous
200ml hot low-salt vegetable stock
2 spring onions
1 red pepper
1/2 cucumber
50g feta cheese, cubed
2 tbsp pesto
2 tbsp pine nuts
Method
Tip the couscous into a large bowl and pour over the stock. Cover, then leave for 10 mins until fluffy and all the stock has been absorbed. Meanwhile, slice the onions and pepper, and dice the cucumber. Add these to the couscous, fork through the pesto, crumble in the feta, then sprinkle over pine nuts to serve.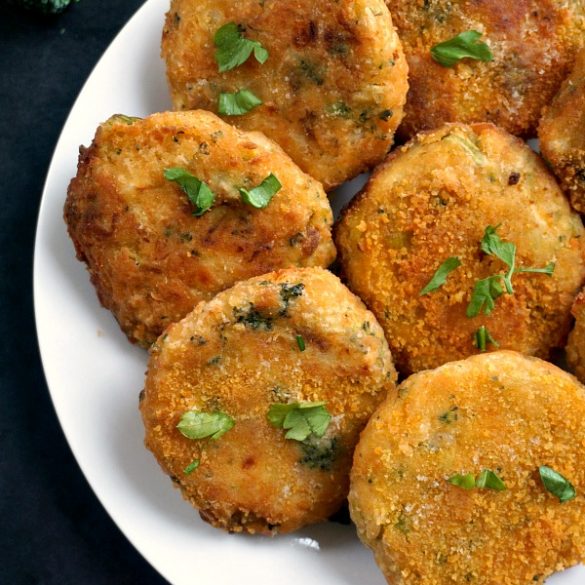 Vegetarian Chickpea Patties with Broccoli and Potatoes, scrumptiously golden, and so addictive. One of those healthy snack recipes kids love and perfect to take on a picnic. They are so easy to make, you'll never buy ready-made patties again. 
Source: My Gorgeous Recipes
1 x 400g tin chickpeas
3 medium potatoes
1 leek
1/2 broccoli, in florets
1 egg
65g golden breadcrumbs
1/2 tsp salt
Black pepper to taste
1/2 tsp freshly chopped parsley
125ml vegetable oil
65g cheddar, grated
65g plain flour
Method
Drain the chickpea liquid, rinse with water and remove the skin off the chickpeas. 
Peel and dice the potatoes and boil in salted water until tender. Drain the water and mash them together with the chickpeas until you get a smooth consistency. Set aside to cool. 
Cut the leek and sauté it in one tablespoon of oil until tender, then add the broccoli florets chopped finely and stir for a minute. Pour half a cup of water and let it simmer until evaporated and the leeks and broccoli are soft. 
Mix the leeks and broccoli with the potatoes and chickpeas, season well with salt and pepper, add the breadcrumbs, cheese, parsley and egg and mix well to combine. 
Moist your hands and shape patties, then coat them in flour and arrange on a plate. Cover with clingfilm and chill in the fridge for one hour to firm up. 
Heat up the oil in a frying pan, and fry the patties on both sides until golden. Serve warm or cold.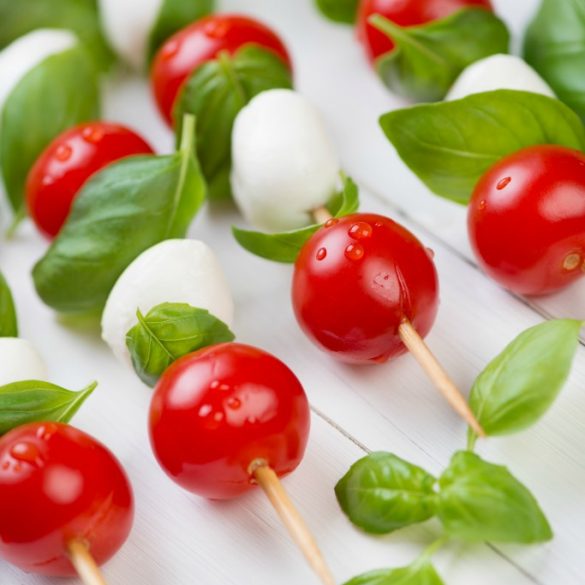 These little skewers are the perfect tasty solution for a quick fix for a picnic that everyone loves. Literally, skewer the ingredients and hey presto, tasty, healthy, delicious and fresh. 
Source: What My Mommy Does
wooden skewers
12 cherry vine tomatoes
8 mini mozzarella balls
Fresh basil leaves
Method
Slice one tomato onto a skewer followed by a basil leaf and then a mini mozzarella ball, repeat once more finishing with a tomato. Follow the same process with all the skewers and enjoy!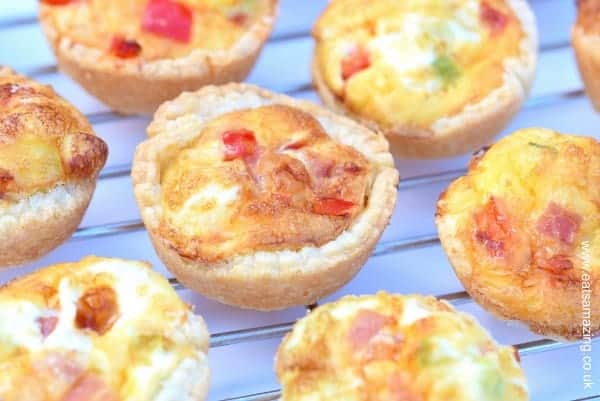 Easy recipe for kids – super simple mini quiches – great for picnics lunch boxes and party food.
Source: Eats Amazing
1/2 red pepper
2 spring onions
2 ham slices
50g cheddar cheese
250g ready-made shortcrust pastry
4 large eggs
Method
Preheat oven to 180°C (Gas mark 4).  Spray or brush a 12 hole muffin tin with a little oil.  
Deseed and chop the red pepper into small pieces (for very young children, an adult can help with this bit if necessary!).  Chop the ham into small pieces. Grate the cheddar cheese. 
With scissors, cut the tops and bottoms off the spring onions and discard them.  Use the scissors to cut the spring onions into small pieces. 
Mix all of your prepared ingredients together in a bowl and put them to one side. 
Break the eggs into a small jug or bowl. Whisk until well mixed. Add a little salt and pepper if wanted. 
Scatter a handful of flour onto a smooth surface and roll out the pastry. Using a large circle cutter cut out 12 circles of pastry. 
Push a pastry circle into each hole in the muffin tin to form a cup. 
Spoon some of the vegetable and cheese mixtures into each cup. Pour over the whisked eggs to cover the mixture and fill the cups up. 
Bake in the preheated oven for approx. 20 minutes until puffed up and golden. Remove from the muffin tin and cool on a wire rack. 
Serve warm or cool completely and store in the fridge until ready to eat.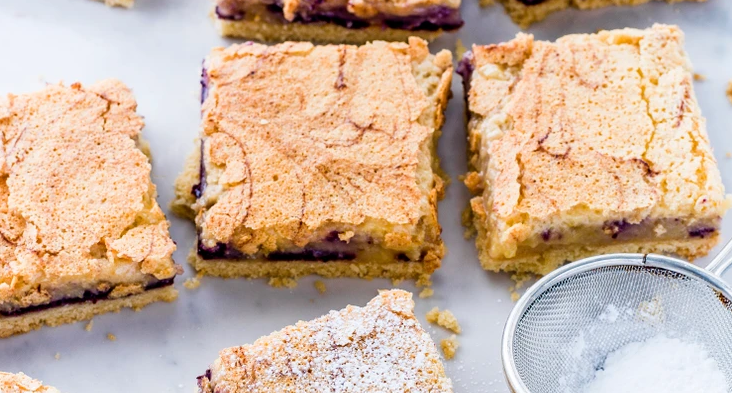 These simple lemon and blueberry bars are seriously moreish, gooey on the inside and crunchy on the out, the ideal summertime picnic treat.
Source: Olive Magazine
165g plain flour
100g salted butter
50g caster sugar
1-2 tsp milk
For the topping
150g blueberries
330g caster sugar
4 lemons, zested and juiced
4 eggs, beaten
125g plain flour
Method
Heat the oven to 190C/fan 170C/gas 5. Butter a 22cm square baking tin and line with baking paper, leaving the ends overhanging. 
Put the flour and butter in a food processor and pulse until breadcrumb texture. Add the sugar and pulse a couple of times, then add 1-2 tsp of milk and pulse to just bring it together. Tip out into the base of the tin and flatten out using the back of a tablespoon. Bake for 20 minutes until golden, then cool. Turn the oven down to 180C/fan 160C/gas 4. 
Whizz the blueberries to a purée in a food processor, then push through a sieve. Put in a pan with 30g of the caster sugar and simmer until sugar has dissolved, then boil for 3-4 minutes until thickened. Whisk the lemon zest and juice with the eggs and the rest of the sugar until light and foamy, then gradually whisk in the flour. Pour over the base and drizzle over the blueberry purée. Bake for 20-25 minutes, until just set. Cool completely in the tin before cutting into bars.