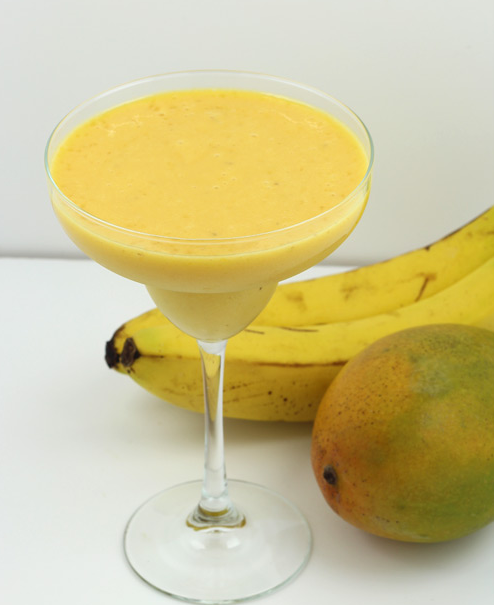 Mango and Banana Smoothie
This mango and banana smoothie is great for on the go! Smoothies are a fantastic way to enjoy fresh fruits in the Summer. Conveniently they can be frozen too, making them a great thing to batch blitz, freeze and pull out when you want them. Store up to 2-3 months. Simply add to a ziplock bag or a jar. These are perfect for packed lunch treats (which also act as a freeze block) or to pull out for a healthy, nutritious breakfast. Keep an eye out for our smoothie boxes which will be arriving online this week.
1 ripe mango, chopped
1 fresh or frozen banana, sliced
150ml milk
1 tsp honey, optional
2 ice cubes, optional
Method
Add all ingredients to a blender and blend until smooth and is a slushy texture. Enjoy!