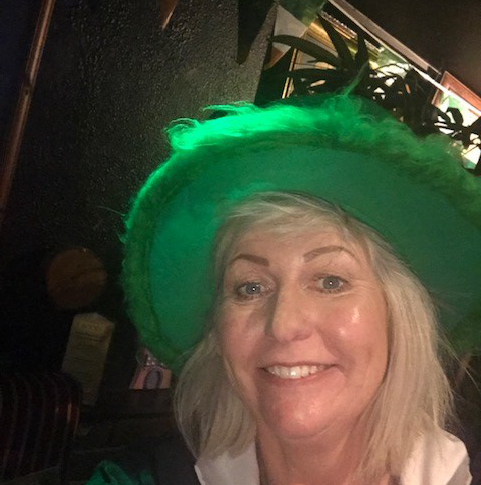 Meet the Team – Kay Mortimer
This week, we meet Kay Mortimer! Kay is the Operations Director at Heritage and she oversees operations, KPI's, recruitment, HR and anything else that falls within the day-to-day operations. Read below to find out more about Kay…
What energises you at work? 
Achieving targets, happy staff, happy customers, good vibes, clean environment. We are only as good as our team.
What's one thing that surprised you about working here? 
How work can be simultaneously exhausting but exhilarating and watching the business grow with good people in it. Creating a 'family' inside the business has been a very personal journey and seeing the team look after the business as their own is awesome and incredibly touching.
What's your favourite way to unwind after a busy day?
Walking pooches, stroking the parrot and beer. The cat, kids and husband feature in there somewhere too!
If you could snap your fingers and be an expert in something, what would it be?
Painting watercolours and interior design.
Where's your favourite place to eat locally?
Seven Stars.
What's your guilty pleasure?
Nice things. If I like it I have it. I have learned to not miss an opportunity if I want something.
When you were a child, what did you want to be when you grew up?
Policewoman
If you could trade places with anyone for a day (famous or not), who would you choose and why?
Dalai Lama. I would love to know the answer to everything good.
What three words do you think your friends would use to describe you?
Loyal, Fun and Supportive.
If you could only eat one meal for the rest of your life, what would it be? 
Risotto
What would we most likely find you doing on the weekend? 
Walking dogs, projects, drinking with friends or finding a beach.
Are you a dog or a cat person? 
More dogs than cats but I love them all!
Do you have a hidden talent? 
I can touch my nose with my tongue.
If you could only have three apps on your phone, which would you pick?
Music, Messenger and WhatsApp
What's the weirdest food you've ever eaten? 
Dragonfruit
What's your favourite TV show – one you're always watching on repeat?
Mickey Flanagan
What's your favourite sport to watch and which team do you support?
Rugby. Bath of course, who else is there?
What's your top destination on your travel bucket list?
Nepal
What's one hobby you'd love to get into?
Painting
What's your favourite food product at Heritage and why?
All cheese! Love strong flavoured cheeses!
Anything you would like to add?
Grab life, don't back out, follow your gut always and hold your nerve. Don't have any regrets. Be kind.