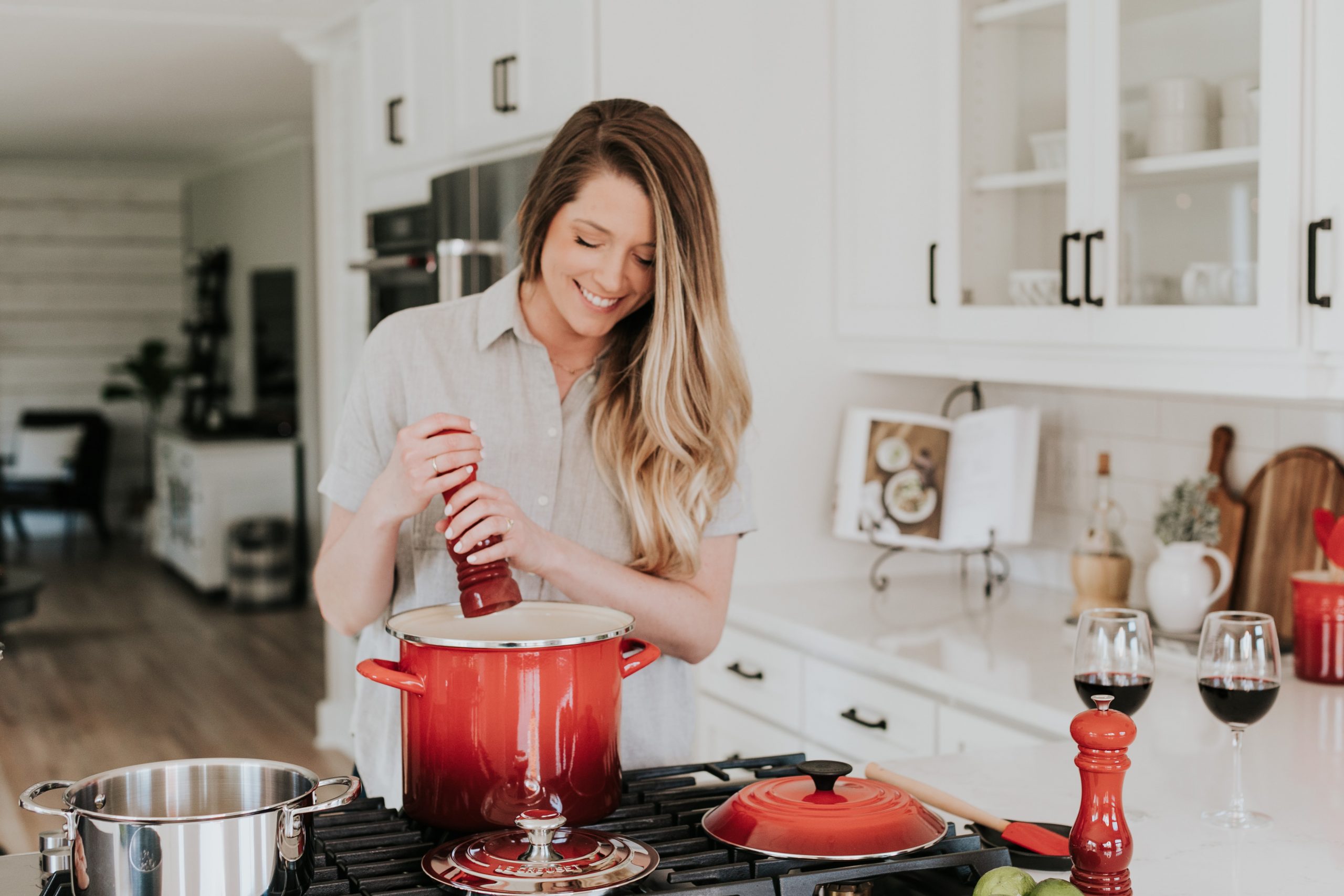 What to make with your box – W/c 13 September 2021
Sometimes we all need some new ideas and inspiration of how to use the fruit and veg box contents.  We've pulled together some recipes which we hope you will enjoy trying out. From sides to mains to desserts and smoothies there should be something here to tickle your taste buds. Please note you will need to use some store cupboard items too as well as other things such as fish and herbs.  Please share with us over on our facebook page how you use your box contents and don't forget to take a look at our grapevine newsletter in the box for more inspiration and our pinterest boards and other blog posts too.
This week's medium box includes potatoes, corn on the cob, onions, carrots, courgettes, cucumber, bananas, braeburn apples, red and yellow peppers, mushrooms, watercress, kiwi fruit, leeks, vine tomatoes and a free gift of strawberries.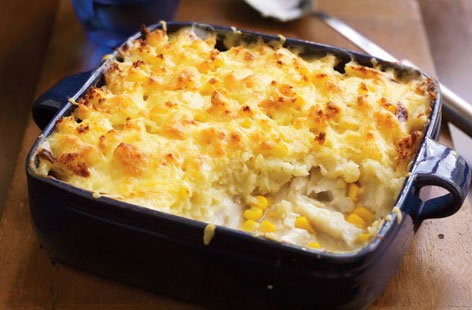 Simple Fish Pie with Sweetcorn
Meals don't get much more comforting than fish pie. A British classic, flaky fish and creamy mash are combined in this easy midweek family favourite.
342 calories per serving.
750g  potatoes
400g frozen or fresh fish fillets, defrosted
2 heads of sweetcorn – kernels removed
300ml skimmed milk
50g butter, softened to room temperature
25g plain flour
50g Cheddar cheese, grated
3 tbsp skimmed milk
Method
Preheat oven to gas 4, 180ºC, 350ºF. Peel the potatoes, cut into chunks, boil for 15 minutes until tender. Drain well. Cut fish into chunks and place in the bottom of a 2litre baking dish. Remove the sweetcorn from the cob and add.
Put milk, butter and flour into a medium pan and heat, stirring until thick and smooth. Season and pour over fish. Mash drained potatoes with a little milk and spread over pie. Sprinkle with cheese. Bake for 25-30 minutes until golden.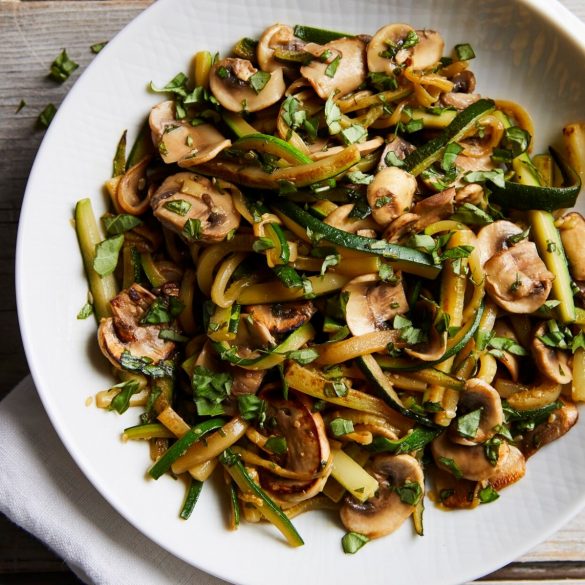 Courgette and Mushroom Saute
Serve this simple side dish with grilled turkey burgers. Other fresh herbs, like thyme or oregano, work well too.
37 calories per serving.
Source: Eatingwell.com
2 teaspoons extra-virgin olive oil
2 small courgettes, julienned
90g sliced mushrooms
2 teaspoons chopped fresh basil
Salt & freshly ground pepper, to taste
Method
Heat oil in a large non stick skillet over high heat. Add zucchini and cook, stirring, for 2 minutes. Add mushrooms and basil and cook, stirring, until softened, about 1 minute. Season with salt and pepper and serve with.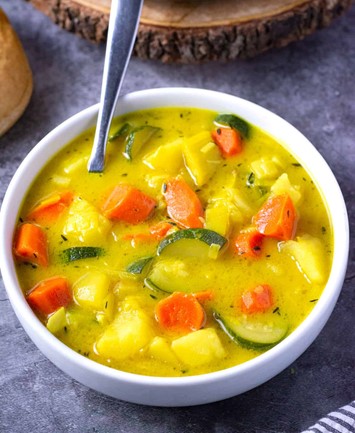 Potato, Leek and Carrot Soup
This warm, hearty and comforting Potato, Leek, Carrot Soup is so flavourful, savoury and easy to prepare, its also dairy-free and gluten-free.
Source: Healthiersteps.com
1 tablespoon olive oil
1 medium onion, finely chopped
2 cloves garlic, minced
2 leeks, white and light green parts only
2 medium potatoes, peeled and chopped
2 medium carrots, peeled and chopped
1 small courgette, chopped
1 teaspoon dried thyme
Tin of coconut milk
750 ml vegetable broth
1/2 teaspoon coriander
1/4 teaspoon turmeric
1/4 teaspoon cumin
Salt to taste
Method
Heat oil on medium-high heat in a large soup pot. Add onion, garlic, and leek, stirring to cook until onions are soft about 4 minutes
Be careful not to burn the leeks. Add potatoes, carrots, courgette, and thyme leave stirring until fragrant. Add coconut milk, water, coriander, turmeric, cumin and bring to a boil.
Reduce heat to a simmer, cover and cook until potatoes are tender about 20 minutes. Season with salt and pepper and adjust to taste.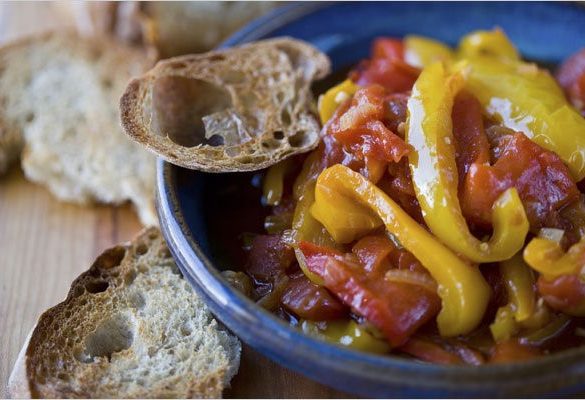 Stewed Peppers with Tomatoes, Onion and Garlic
There are variations of this dish throughout the Mediterranean. The Basque piperade, made with slender, slightly piquant peppers called piments d'espelette is stirred into scrambled eggs along with bayonne ham, has some heat; whereas Italian peperonata is sweet through and through. A North African version, chakchouka, is spiced with fiery harissa and a spice blend made with caraway and coriander, cayenne and garlic, and is usually served with eggs poached right on top of the stew. Serve as a tasty side dish or starter or add to a side of steak or chicken. Alternatively, treat like a shakshuka and add an egg into the dish at the end and serve with crusty bread.
Source: Cooking.nytimes.com
2 tablespoons extra virgin olive oil
1 medium onion, chopped
2 plump garlic cloves, minced
2 large peppers, thinly sliced or chopped
6 vine tomatoes (skins removed) or a can of chopped tomatoes, drained of some but not all of its juice
1 teaspoon fresh thyme leaves or 1/2 teaspoon dried thyme
 Salt and freshly ground pepper to taste
Method
Heat the oil in a large non-stick skillet or heavy casserole over medium heat and add the onion. Cook, stirring, until tender, about 5 minutes, and add the garlic and peppers. Cook, stirring often, for 5 minutes and add 1/2 teaspoon salt. Continue to cook for another 5 minutes, until the peppers are tender.
If using the fresh tomatoes, remove the skins but cutting a cross in the top and placing in boiling water – after about 5 minutes you should be able to peel away the skin.
Add the tomatoes, thyme, salt, and pepper, bring to a simmer, and simmer, stirring from time to time, until the tomatoes have cooked down somewhat, about 10 minutes. Cover, reduce the heat and simmer over low heat for another 15 to 20 minutes (or longer), stirring from time to time, until the mixture is thick and fragrant. Taste and adjust seasonings. Serve as a side dish, as a topping for pizza, pasta, polenta, rice, or bruschetta, as a filling for an omelette, or stir into scrambled eggs.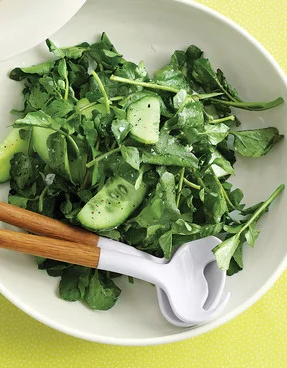 Watercress and Cucumber Salad
This refreshing Watercress and Cucumber Salad with a simple dressing is ready in 10 minutes. It makes for a delicious side dish. Although watercress stems are edible, the bottom two inches are usually too tough for salad. Trim them off with a sharp knife, and discard.
Source: Martha Stewart
2 tablespoons olive oil
1 tablespoon white-wine vinegar
1 tablespoon Dijon mustard
Coarse salt and ground pepper
2 bunches watercress trimmed
1/2  cucumber, halved lengthwise and thinly sliced
Method
In a large bowl, whisk together oil, vinegar, and mustard; season with salt and pepper. Add watercress and cucumber; toss to combine. Serve immediately.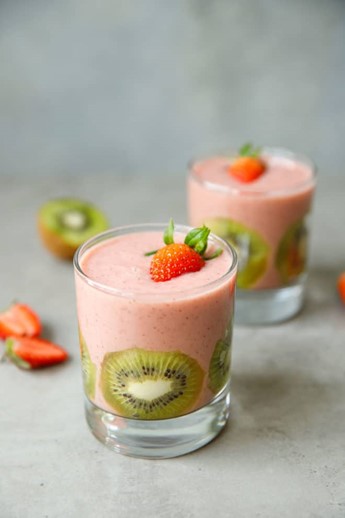 Strawberry, Banana and Kiwi Smoothie
A classic, gooey chocolate brownie recipe that can be ramped up with added ingredients. We've included three suggestions of additional ingredients for more opportunities (excuses) to bake this wonder.
1 banana
6 large strawberries
One large kiwi peeled and cut into pieces
240 ml Milk or vegan alternative
Method
Blend everything together until smooth. Serve immediately.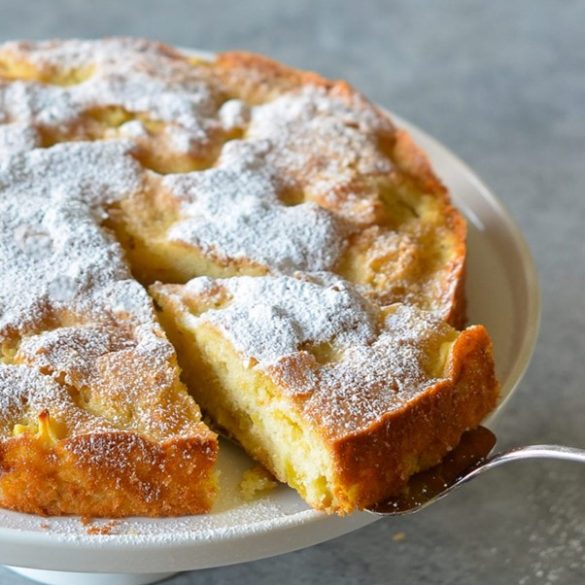 With chunks of sweet apples nestled in a tender and buttery rum cake, this French apple cake is the essence of simplicity.  This cake can also be frozen for up to 3 months. After it is completely cooled, wrap it tightly with aluminum foil or freezer wrap. Thaw overnight on the countertop before serving.
Source: Once upon a Chef
136g all-purpose flour, spooned into measuring cup and levelled-off
1 teaspoon baking powder
1/4 teaspoon salt
113g unsalted butter, at room temperature
2/3 cup granulated sugar, plus more for sprinkling over cake
2 large eggs
1 teaspoon vanilla extract
3 tablespoons dark rum
2 braeburn apples, peeled, cored and cut into 1/2-inch cubes
Icing sugar for decorating cake
Method
Preheat the oven to 180C and set an oven rack in the middle position. Grease a 9-inch springform or regular cake pan with butter or non-stick cooking spray. If using a regular cake pan, line the bottom of the pan with parchment paper and grease again.
In a small bowl, whisk together the flour, baking powder and salt.
Using a handheld mixer with beaters or a stand mixer with the paddle attachment, cream the butter and granulated sugar until light and fluffy, about 3 minutes. Add the eggs, one at a time, beating well and scraping down the sides of the bowl after each addition. Beat in the vanilla and rum. Don't worry if the batter looks grainy at this point; that's okay. Add the flour mixture and mix on low speed until just combined. Using a rubber spatula, fold in the chopped apples.
Scrape the batter into the prepared pan and even the top. Sprinkle evenly with 1 tablespoon of granulated sugar. Bake for about 40 minutes, or until the cake is golden and a toothpick inserted into the centre comes out clean. Allow the cake to cool on a rack in the pan. Once cool, run a blunt knife around the edges of the cake. If using a springform pan, remove the sides. If using a regular cake pan, carefully invert the cake onto the rack, remove the parchment paper, then gently flip the cake over and place right-side-up on a platter. Using a fine sieve, dust with confectioners' sugar (if using). Cake can be served warm or room temperature, plain or with lightly sweetened whipped cream or vanilla ice cream.