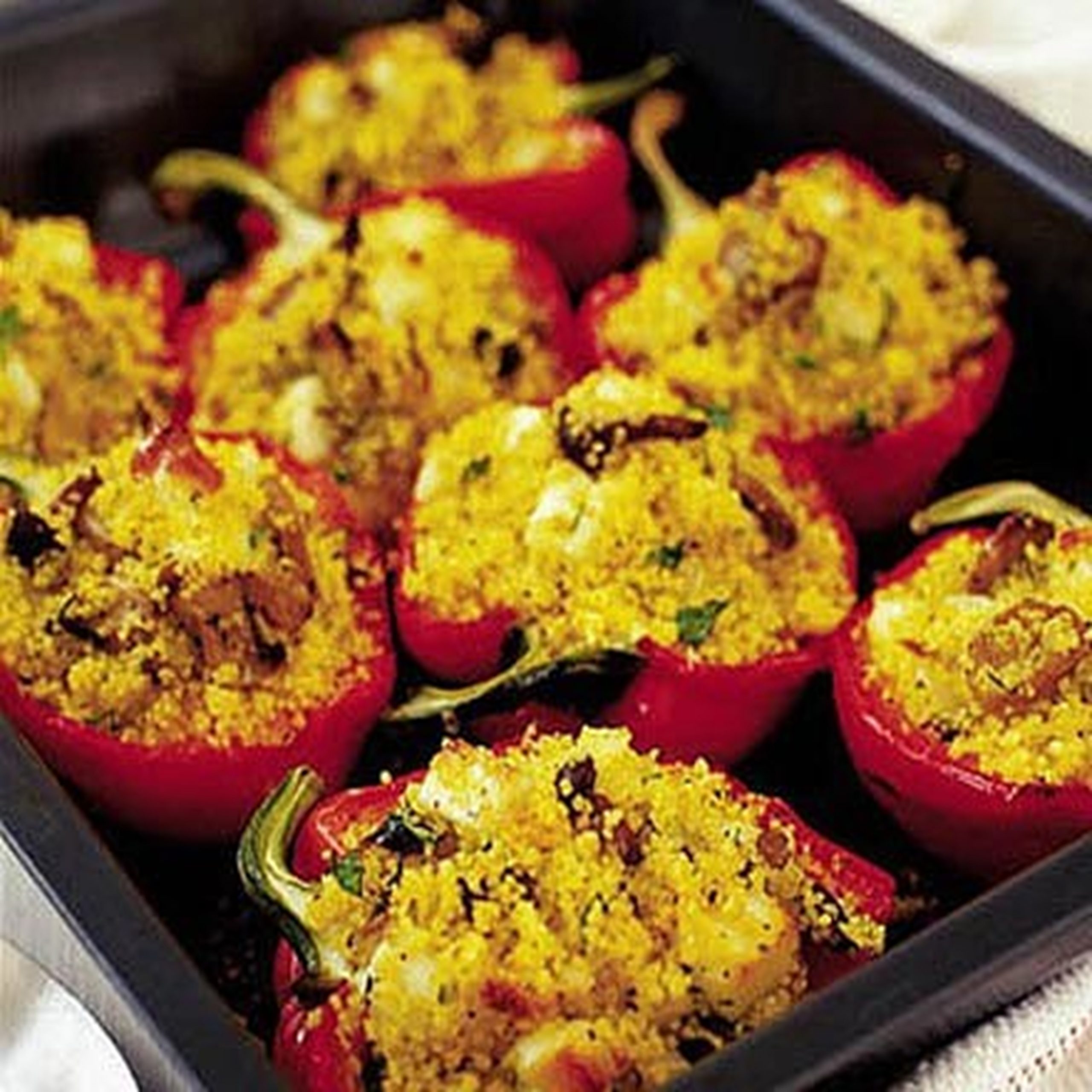 Full of wonderful flavours and textures, these vegetarian stuffed peppers make a great supper.
4 peppers, any colour
290g mushrooms, fried
50g couscous
100ml hot vegetable stock
250g halloumi cheese, cut into cubes
2 tsp freshly chopped parsley
Mixed salad leaves and garlic bread, to serve
Method
Preheat the oven to 200C/Gas 6/fan 180C.
Cut the peppers in half through the stalks and scoop out the seeds. Put the peppers in one layer on a baking sheet.
Slice and fry the mushrooms until cooked.
Drizzle one tablespoon of oil over the peppers, then sprinkle with salt and pepper.
Bake for 20-25 minutes, until the peppers are just tender.
Tip the couscous into a bowl and pour in the hot stock. Leave for 5 minutes to soak, then fluff up with a fork.
Stir in the mushrooms, cubed halloumi and parsley. Season with salt and pepper and spoon into the pepper halves.
Return to the oven for 15 minutes, until the cheese is golden.
Serve the peppers warm with a mixed salad and garlic bread.