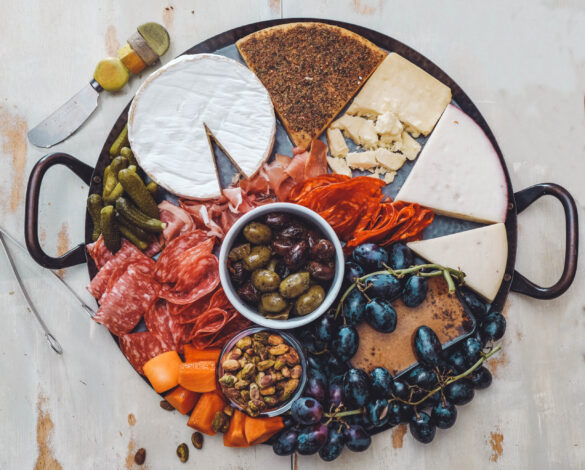 Go crackers for our deal and create the perfect evening platter board!
Ideal to serve on a hot evening sitting outside with a lovely fresh glass of white wine or cold beer (check out our local tipples).
We've got a fantastic deal on at the moment – 80p for one box of Jacobs selection biscuits for cheese or 3 boxes for £2.00!
Here are some suggested tasty toppings direct from Jacob's which we can't argue with and are making us all hungry at Heritage HQ right now – we might even have to raid the warehouse to create our own lunchtime platter board now!
The Mediterranean cracker
Take a journey to the Mediterranean with this sunny blend of flavours.
Oregano & Feta Cheese
Brie
Prosciutto ham
Crushed pistachios/olives
Feeling Adventurous
Feeling brave? Why not try our blue cheese serving suggestion.
Stilton
Cranberries
Walnuts
Something Hearty
Love pickles? Us too! Why not dive into these distinct tastes.
Swiss cheese
Pickles
Mustard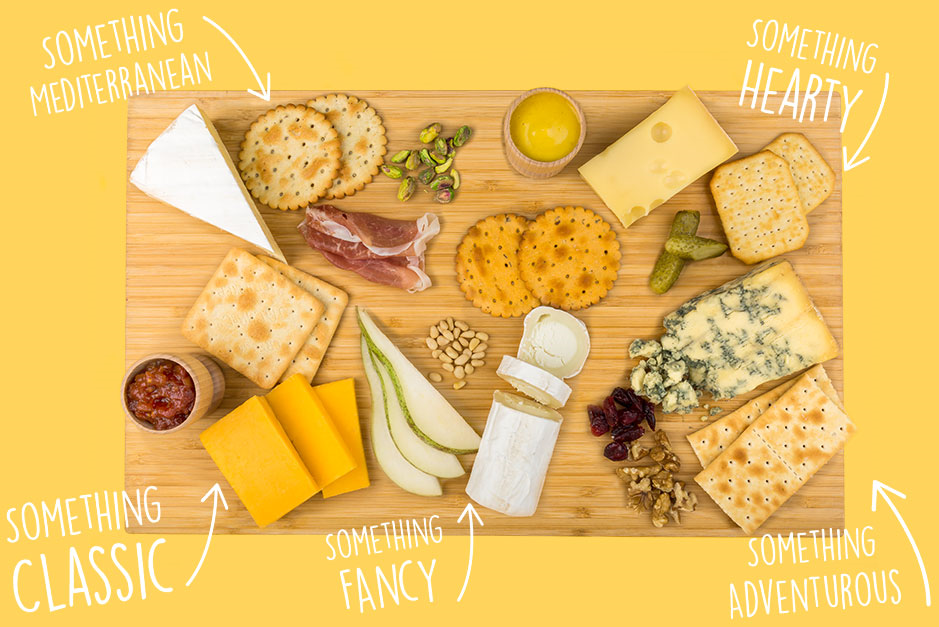 Something Classic
We're going crackers for this classic pairing. Add a dollop of pickle for that added kick.
Cheddar
Pickle
Something Fancy
Go nuts for goats cheese with this delicious combo.
Goats cheese
Pine nuts
Pear
There you have it, "Something… for everyone!" Why not try to make these yourself at home? What's your favourite topping?