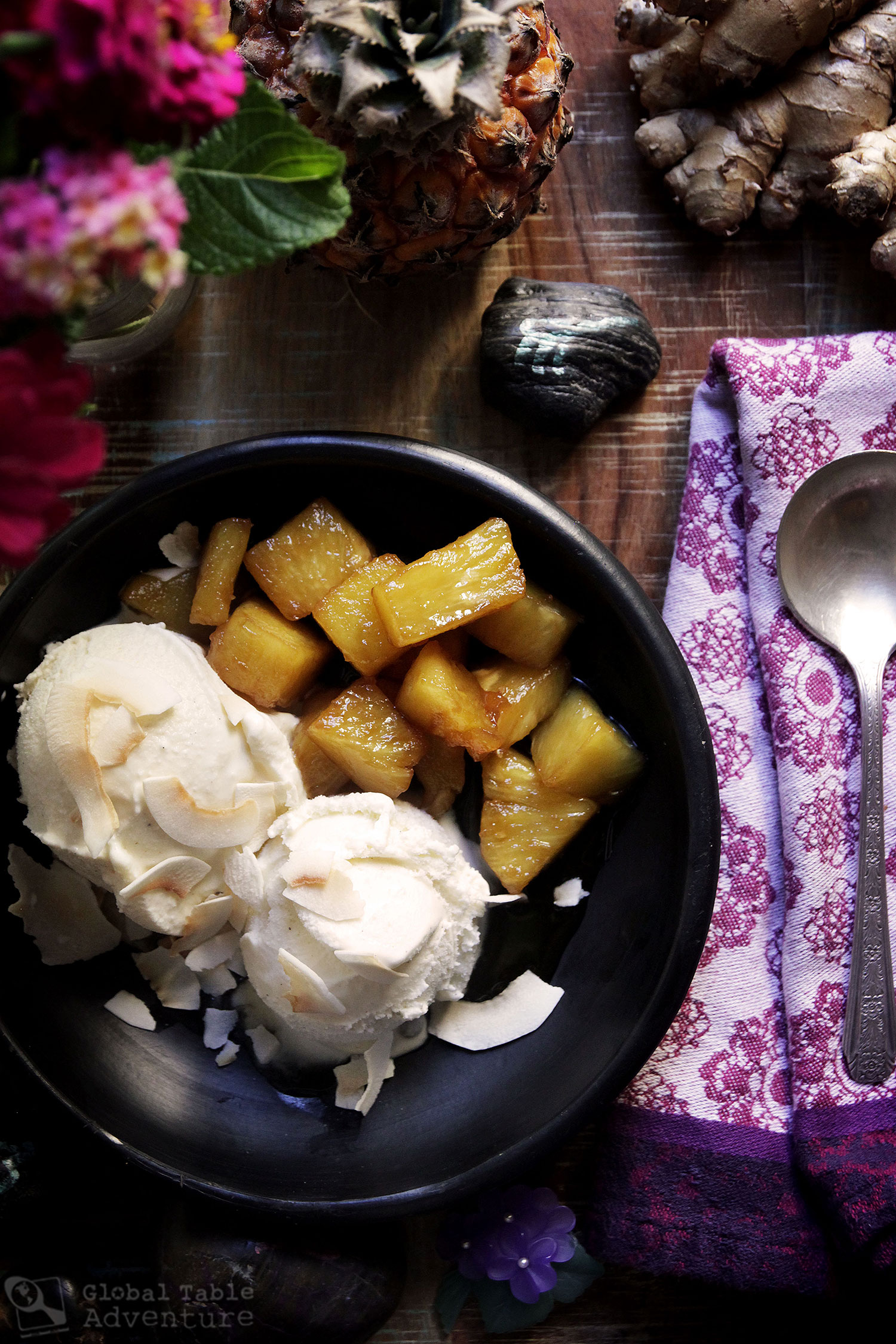 Gingered Pineapple Ice Cream Sundae
Enjoy the tropical flavours within this easy dessert.
450g pineapple, cubed
45g brown sugar
1/4 tsp root ginger, freshly grated
Vanilla ice cream
Toasted coconut chips, optional
Method
Add the pineapple, brown sugar, and grated ginger root to a small pot and bring to a simmer over medium heat (the pineapple will release its juices).
Cook for 5-10 minutes until the brown sugar dissolves and thickens into a syrup. Stirring occasionally.
Serve with vanilla ice cream and toasted coconut chips to make a sundae.