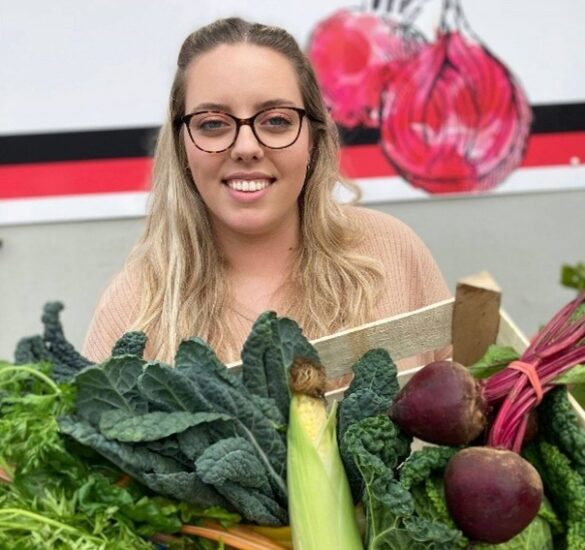 Get Healthy with Heritage in 2021
Many of us in 2021 will be making new year's resolutions around improving our diet and given the pandemic and the need to stay fit and healthy, both in body and mind, it's more important than ever. Here at the Heritage Fine Food Company, we are passionate about encouraging all ages to eat more healthily. In 2020 we delivered over 50,000 fruit and veg boxes to families across the South West and ran campaigns to encourage healthier eating.
In the autumn we ran a superheroes food competition for primary schools across Wiltshire and were overwhelmed and delighted with the entries and hopefully helped the entrants to think more about their diet. The winner was Isabelle who created Kaptin Kiwi.
We've been doing online cookalongs, regular blog posts with recipes, food facts and nutrition, including our Eat healthy for less series and we also have a professional nutritionist Louise Seddon on board who provides monthly blogs too.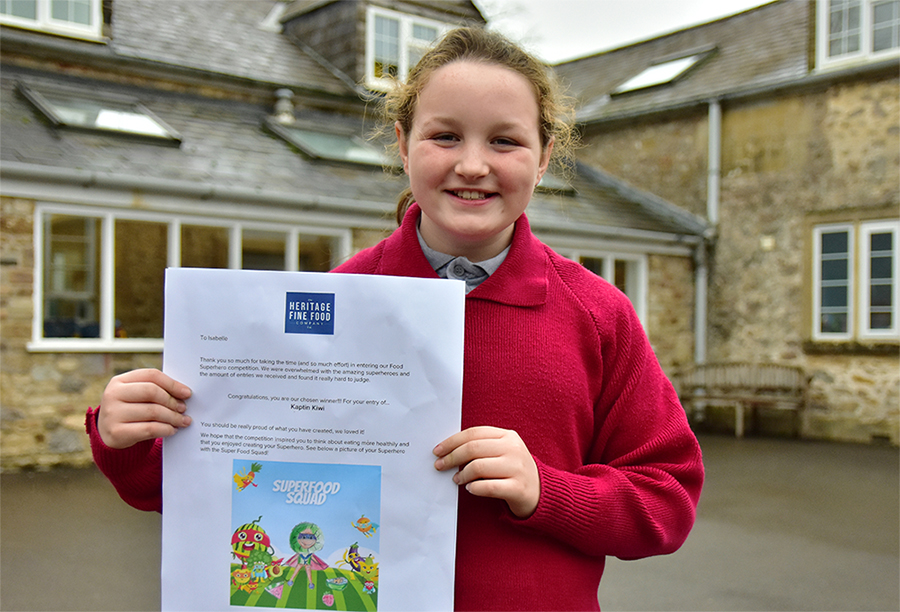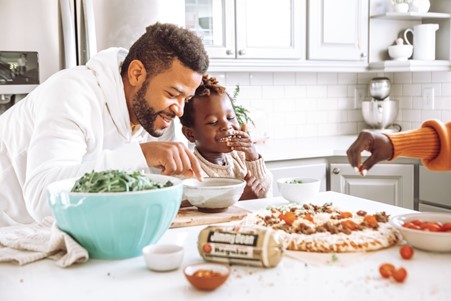 Kickstart your 2021 with our tips to eating more healthily. Here's to a Happier and Healthier New Year. 
Plan Ahead
Menu planning, ordering online and getting your food delivered really helps to make eating healthier an easier task and helps keep the shopping bill down too. Order a regular box from us so you don't run out of key fruit and veg. www.5adaybox.co.uk.
Use our Pinterest boards or recipe blog posts for inspiration in advance of what to cook.
Fill the Fridge with goodies!
We automatically snack on whatever is in front of us so remove those sugary snacks. Load up the refrigerator with ready-to-go snacks. Keep a container of carrots and celery ready to eat in the fridge at all times – storing them in water keeps them crisp. Take an apple to work rather than biscuits or chocolate!
Hide the Yucky in the Yummy!
Make a really tasty soup or pasta sauce full of your five a day or a fruit/veg smoothie – blitz it up and no one knows what's in there.
Involve the family in the cooking
Family dinners are the heart of the home.  Make and eat dinner together as much as you can and make it fun. If children are involved in the cooking they are more likely to enjoy what they are eating too.
Take our 2-Minute Review
What kinds of foods are in your kitchen?
What foods are the most accessible to you and your family?
Are there some healthy options you can make more accessible or enticing to eat?
What healthy foods do your family members like?
What foods do you want them to like?
Make a list and keep it handy so you can incorporate known food likes with foods they don't know yet into your meal planning ideas.
What do you have planned for your next meal? Could it be healthier?
Are there new foods you could introduce?
Can the whole family help with some of the cooking or prep work?
Here's to a happy and healthy 2021.