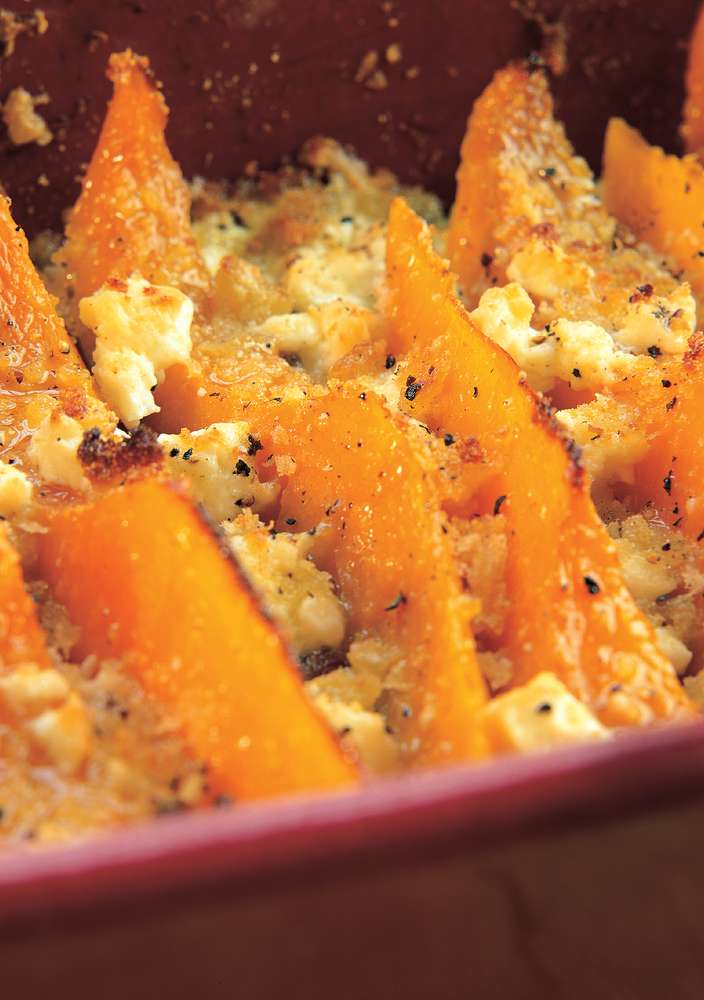 Crown Prince and Feta Gratin
An inviting Winter squash and feta gratin recipe for cold evenings. The veggie dish brings together sweet squash with crumbly feta and a crispy breadcrumb top.
2kg crown prince squash
50g butter
150g feta, drained & crumbled
75g freshly grated Parmesan
110g breadcrumbs
3 tbsp extra-virgin olive oil
Salt & pepper
Method
Preheat the oven to 200ºC/400ºF/gas 6. Halve the squash, then remove the fibrous mass of seeds. Cut into long slices about 2.5–4cm thick. You can cut off the skin now, or after the initial cooking. Bring a large pan of salted water to a boil, then add the squash slices (you may have to cook them in two batches). Bring back to the boil and then simmer for about 5–10 minutes, until the flesh is just tender (but not soggy). Drain thoroughly, then
remove the skin, if you haven't already.
Use a generous knob of the butter to grease a shallow ovenproof dish. Arrange the squash in the dish, scattering the crumbled feta over the squash as you go. Dot with the remaining butter, then season with salt and plenty of pepper. Mix the Parmesan with the breadcrumbs and scatter evenly over the squash. Drizzle the olive oil over the top. Bake for about 30 minutes, turning the dish around halfway through cooking if necessary, until evenly browned and crisp on top. Serve hot or warm.