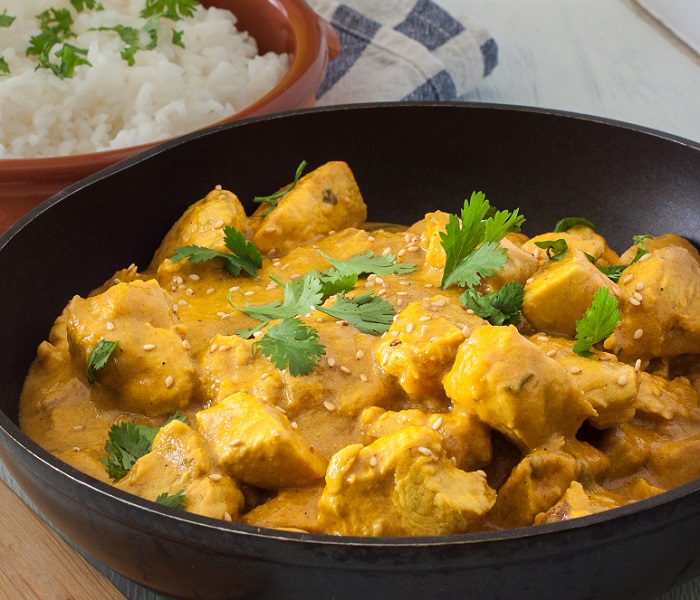 Otherwise known as daikon, mooli is a giant radish, although far milder tasting than other radishes. Can be eaten raw or cooked, and is great for adding texture to a dish without adding an overpowering flavour.
3 onions, sliced
5 tbsp vegetable oil
100g plain flour
1 tbsp ground cumin
3 chicken breast
1 mooli, peeled & chopped into matchsticks
100g coconut cream
250ml chicken stock
100ml natural yogurt
2 tbsp curry powder
Handful coriander
Salt & pepper
Method
In a frying pan, heat half the oil on low heat and sweat the onions until soft.
Meanwhile, mix the flour, cumin, salt and pepper until combined.
Coat the chicken in the flour mix, and heat the rest of the oil in a separate pan. Fry the chicken for 4 minutes, turning regularly until golden.
Once cooked, set aside. Cook the mooli in the same pan, and cook for 3 minutes, making sure it is stirred constantly.
Add the coconut cream, stock, yoghurt and curry powder and bring to a boil.
Return the chicken to the pan, along with the onions, and leave to simmer for 10 minutes.
Add the coriander at the last minute, and save some for a garnish.
Serve with rice and/or naan bread.