What to make with your box contents w/c 20 December 2021
Be creative and adapt recipes to suit what you have in your fridge and store cupboard. Don't forget to check out our last few blogs here on box contents use.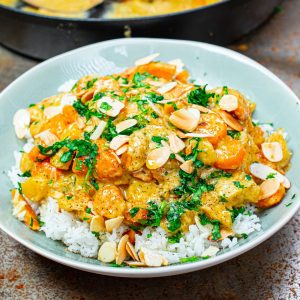 Roasted Root Vegetable Curry
Roasting your veggies for a curry is a game changer. They become all nutty and caramelised. Added to the fragrant curry paste and creamy coconut milk. Whammy.
Source: mob kitchen
500g Parsnips
500g Carrots
3  Potatoes
2 Tbsp Curry Powder
1 Onion
Bunch of Coriander
2 Cloves of Garlic
Knob of Ginger
1 Green Chilli
800ml Coconut Milk
1 Lime
50g Toasted Flaked Almonds
400g Rice
Salt
Pepper
Olive Oil
Method
Preheat your oven to 180°C/ 356°F.
Peel the parsnips, carrots and potatoes. Cut into the same size smallish chunks. Tip onto a large roasting tray. Pour over 3 tbsp of olive oil and the curry powder. Season well with salt and pepper. Toss everything together, roast in the oven for 35 minutes until they are cooked through and beginning to caramelise.
Get your rice on. Cook according to pack instructions.
Meanwhile cut the onion into quarters. Add 3/4 of your coriander saving the rest for garnish. Peel the garlic and ginger and remove the stalk from the chilli (and the seeds if you don't like it too spicy). Blitz everything in a small food processor, with a splash of water, to a paste – this is your curry base.
Get a large saucepan over a medium heat. Pour in some oil then scrape in the curry paste. Cook and stir for 5 minutes.
Tip in the coconut milk, then simmer the curry sauce gently away until the roasted roots are ready then tip them into the pan.
Cut the lime in half and squeeze the juice into the curry and stir. Season with salt and pepper. If you haven't already, make sure your almonds are lightly toasted.
Serve with rice, top with toasted flaked almonds and the coriander leaves. Enjoy!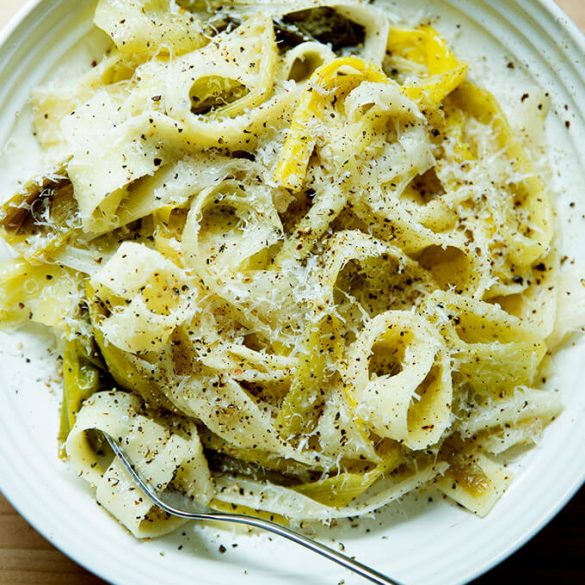 Fettuccine Alfredo with Leeks
3 Leeks
450g Fettuccine
175g Salted Butter
200g Parmesan
Salt
Pepper
Method
Firstly, cook your fettuccine.
While your pasta is cooking, slice your leeks into discs and add them to a frying pan with 50g knob of butter. Cook these on a medium heat until the leeks are smooth and silky, then remove them from the pan and set aside.
Take 450ml of your pasta water and pour half of it into the same pan you used to cook the leeks. Add your remaining butter and cook on a low heat, whisking together until the butter has melted. Then, add 150g of your parmesan, continuing to whisk until it has a sauce-like consistency.
At this point, add your cooked fettuccine. Toss through the sauce is with some tongs. Keep tossing until it is nice and creamy. At this point, add leeks along with a sprinkling of salt and pepper. Toss everything in, adding splashes of pasta water to keep it loose. Plate it up, sprinkle your remaining parmesan on top and get stuck in.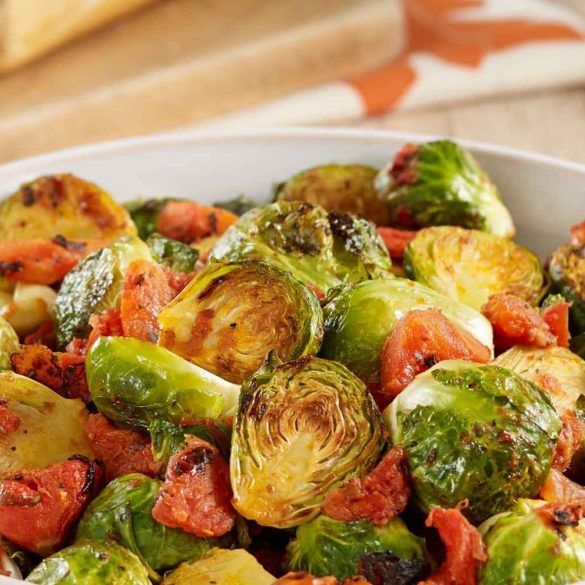 Oven roasted brussels sprouts with tomatoes
Source: adapted from Ready Set Eat
450g fresh Brussels sprouts, trimmed, cut in half lengthwise
4 Diced Tomatoes
2 tablespoons olive oil
1/4 teaspoon garlic powder
1 teaspoon chilli seeds
1/4 teaspoon salt
1/8 teaspoon ground black pepper
Method
Preheat oven to 220C. Toss together Brussels sprouts, chopped tomatoes, chilli seeds, oil, garlic powder, salt and pepper in large bowl. Spread mixture in single layer on large shallow baking pan.
Bake 20 minutes or until Brussels sprouts are tender and browned, stirring once halfway.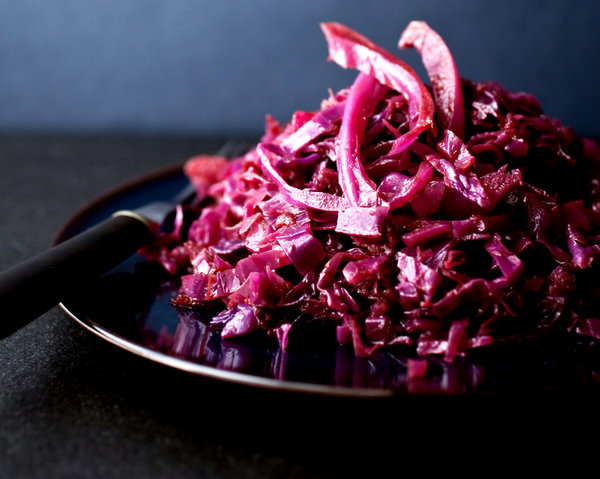 A healthy side dish of braised cabbage with rich spices – a perfect Sunday roast or Christmas dinner accompaniment.
Source: BBC Good Food
1 red cabbage, finely shredded
2 bay leaves
5 star anise
½ tsp ground cinnamon
200ml vegetable stock or water
50g golden caster sugar
75ml cider vinegar
2 apples, cored and cut into wedges
Method
Place all the ingredients except for the apples in a large saucepan and season. Place over a medium heat, bring to the boil, then turn down the heat and simmer for 30 mins. Add the apples, then continue cooking for 15 mins until tender.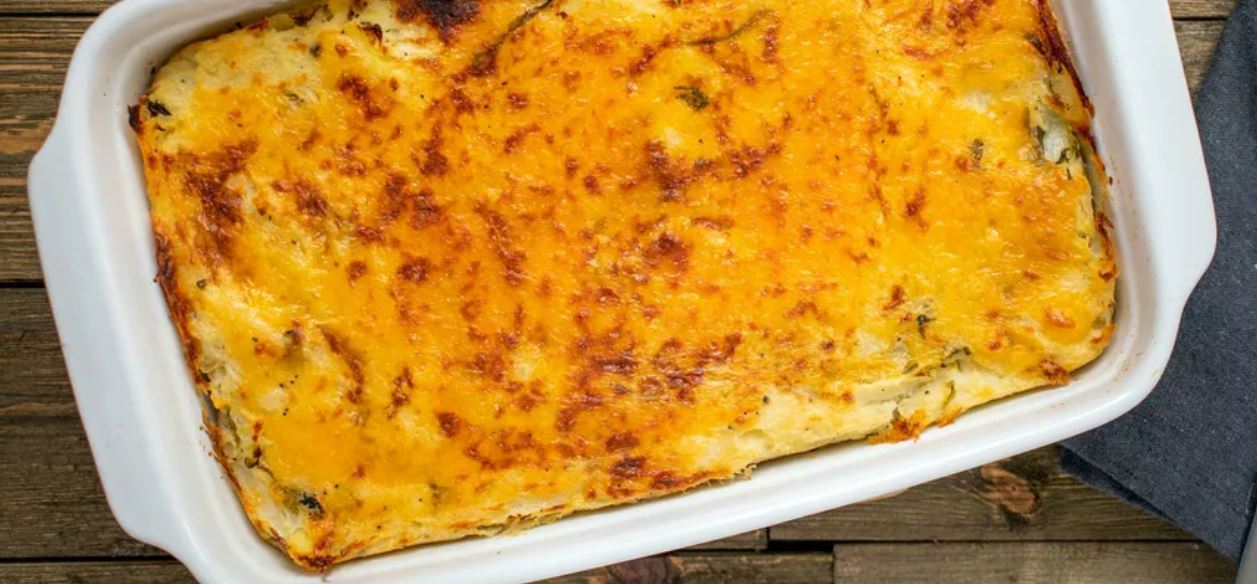 England has bubble and squeak, Ireland owns colcannon and, in Scotland, this delicious fry-up of vegetables is called rumbledethumps. The dish is popular in the Scottish border regions and is perfect for using up leftover mashed potatoes and vegetables you have in the fridge.
The beauty of this dish is that you do not have to worry about the quantities. If you are using leftovers, then what you have will dictate the recipe. Everyone has their own version, so adjust the recipe to suit your tastes.
Source: The Spruce Eats
595g potatoes, peeled, boiled, and mashed, or leftovers
395g swede or turnip, peeled, boiled, and mashed, or leftovers
85g unsalted butter, softened, divided
255g savoy cabbage or kale, finely sliced
Kosher salt, to taste
Pepper, to taste
30g grated cheddar cheese
Method
Gather the ingredients.
Preheat the oven to 180 C. Add the mashed potato and swede to a large mixing bowl and set aside.
Melt 55g of the butter in a frying pan over medium heat. Add the finely sliced cabbage or kale and cook gently for several minutes until softened but not brown.
Add the cooked cabbage or kale to the bowl of potato and swede along with the remaining butter and mash together thoroughly. Season with salt and pepper to taste. Potato can soak up salt, so be generous with it to add a good flavour.
Place the mashed vegetables in an ovenproof baking dish and sprinkle the cheese on top. Cover with a lid or  foil and bake in the oven for about 30 minutes or until heated through.
Remove the lid and cook for another 5 mins or until golden brown and a little crispy on the top.
Serve piping hot as a side or main dish and enjoy.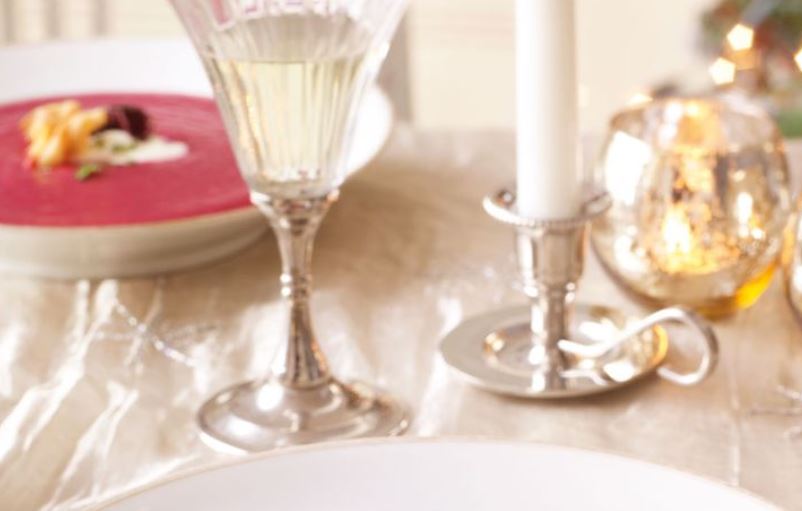 This vibrant vegetarian soup uses pre-cooked beetroot to speed up preparation.
Source: Good Housekeeping
1 small onions, finely chopped

1 celery stalks, finely chopped

1 cloves garlic, finely chopped

1/2 tbsp.

thyme, leaves picked and chopped, plus extra to garnish

125 g

potatoes, peeled and diced

400 ml

hot vegetable stock

1 pack vacuum-packed beetroot, natural juices reserved

3 tbsp.

full fat crème fraîche

Bag root vegetable crisps (optional)
Method
Melt butter in a large pan with a lid over a low heat. Add onions and celery, cover and cook for 12min until softened. Add the garlic and thyme, cooking for another minute until fragrant.
Add potatoes and stock, bring to the boil, and simmer, covered, for 25min until potatoes are tender. Remove from heat. Add cooked beetroot and juices and blend to a purée. Season to taste.
Return to the pan to heat through. Divide soup among 2-3 warm bowls, top each with 1tbsp crème fraîche, a few vegetable crisps and a sprinkling of the reserved thyme leaves.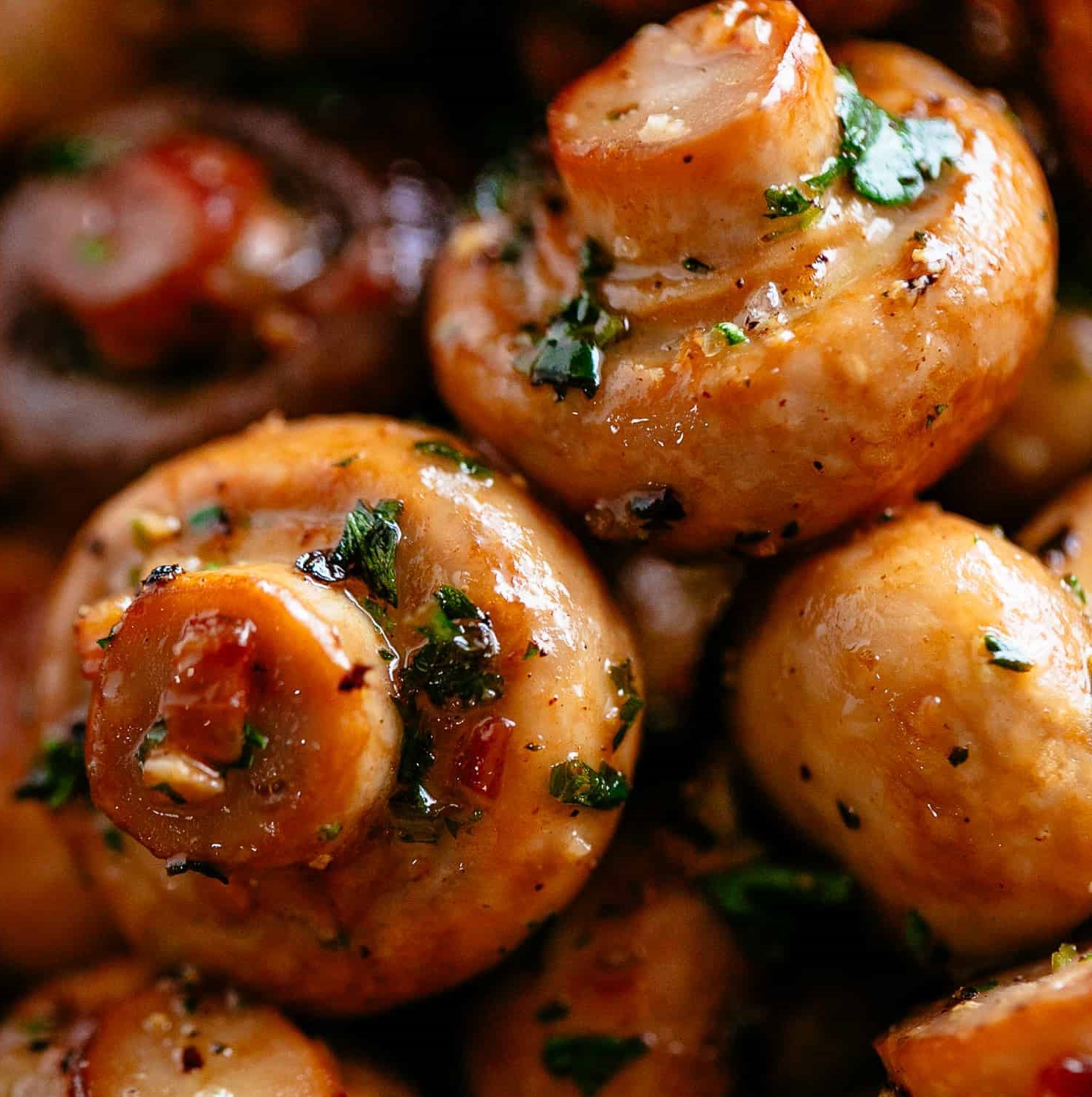 Buttery Garlic Mushrooms with a mouth watering herb garlic butter sauce! You will love this 10-minute side dish that goes with anything!
Source: Cafe delites
2

 

tablespoons

 

unsalted butter

1/2

 

tablespoon

 

olive oil

1/2

onion

 

chopped (optional)

250g mushrooms

1

 

tablespoons

 

dry white wine

 

(optional)

1/2

 

teaspoon

 

fresh thyme leaves

 

chopped

1

 

tablespoon

 

chopped fresh parsley

2

 

cloves

 

garlic

 

minced

Salt and pepper

 

to taste
Method
Heat the butter and oil in a large pan or skillet over medium-high heat.
Sauté the onion until softened (about 3 minutes).
Add the mushrooms and cook for about 4-5 minutes until golden and crispy on the edges.
Pour in the wine and cook for 2 minutes, to reduce slightly.
Stir through thyme, 1 tablespoon of parsley and garlic. Cook for a further 30 seconds, until fragrant.
Season generously with salt and pepper (to your taste).
Sprinkle with remaining parsley and serve warm.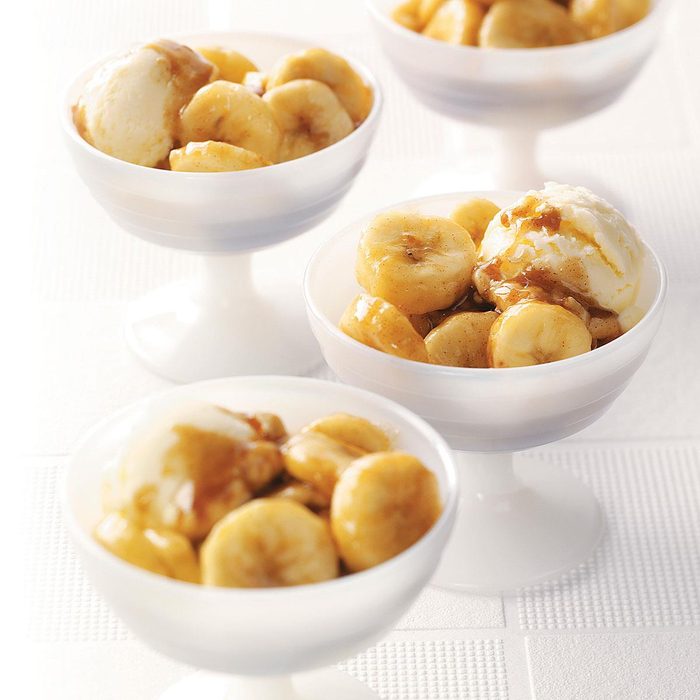 The whole family will love this special treat that uses the microwave so it's ready in a flash. Plus, it's a delicious way to jazz up bananas and add more fruit to your diet
Source: Taste of Home
3 large bananas, sliced
3 tablespoons brown sugar
3/4 teaspoon vanilla extract
1/4 teaspoon ground cinnamon
1 tablespoon butter
vanilla ice cream to serve
Method
Place bananas in a small microwave-safe bowl. Top with brown sugar, vanilla and cinnamon; dot with butter.
Cover and microwave on high for 1-2 minutes or until sugar is melted, stirring once. Spoon banana mixture into bowls; top with ice cream. Serve immediately.