What to make with your box contents w/c 10 April
Be creative and don't be afraid to adapt the recipes to suit what you have in your fridge and store cupboard. Recipes based on a medium box.
Grilled graffiti aubergine
A quick and delicious dish that is perfect for any spring/summertime meal!  Just divide the recipe by 3 to have a serving for 2 people
Recipe Source: A family feast,  find the recipe here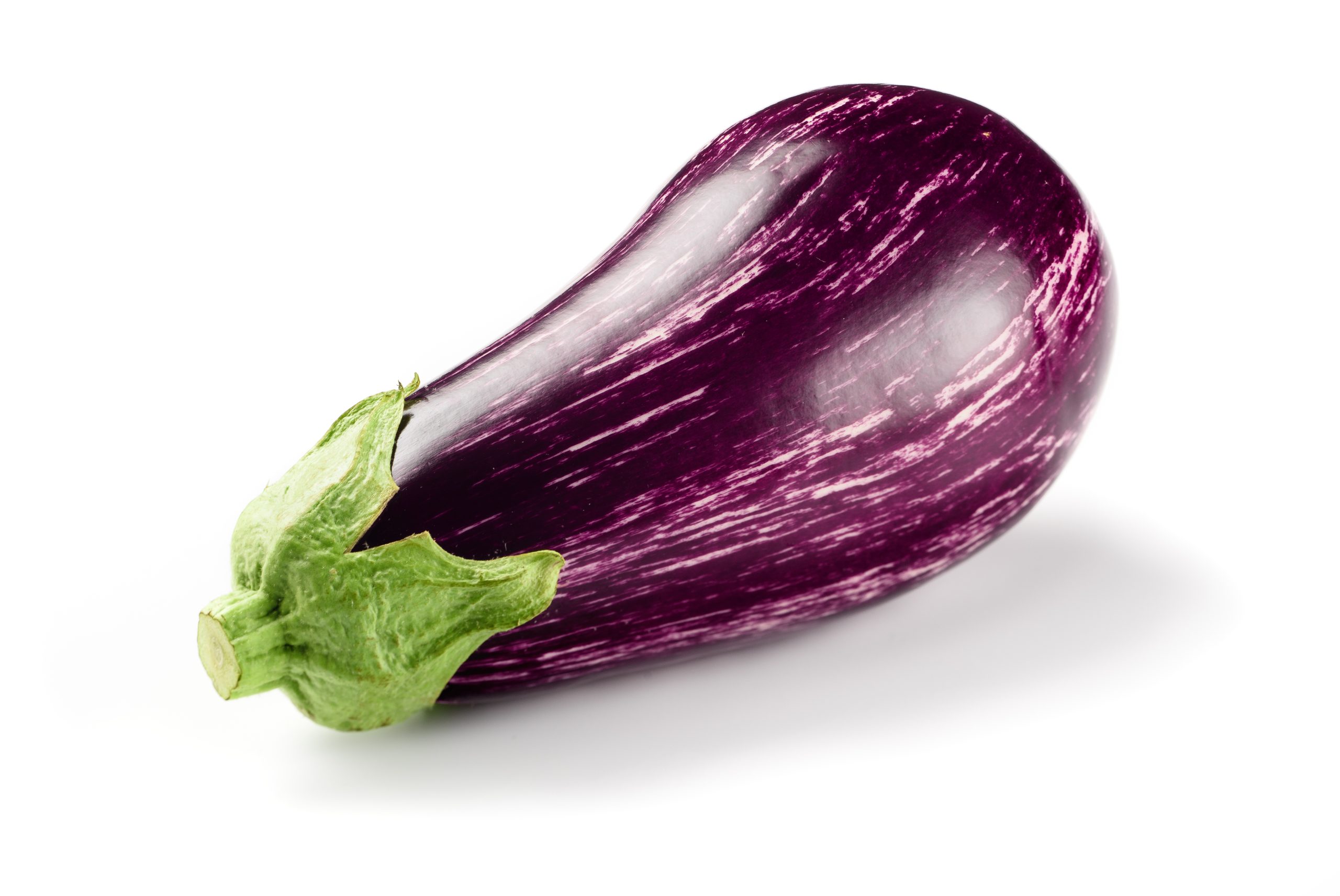 Mushroom and tomato quiche
Total time: 1 hour 40 mins
Recipe Source: Recipes.net, find the recipe here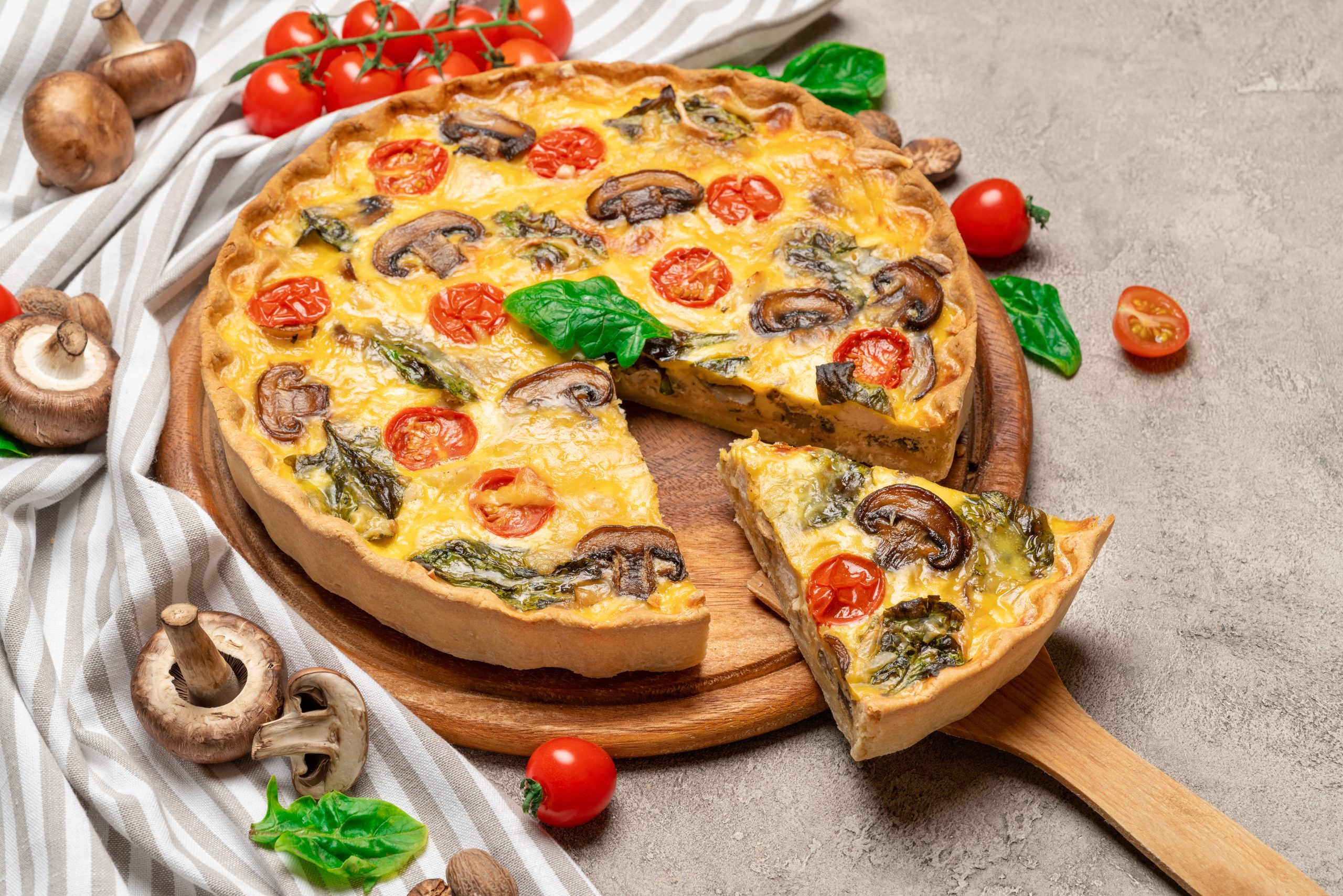 Salmon pesto traybake with baby roast potatoes, red pepper and courgettes
This colourful salmon traybake is delicious and healthy, with a good dose of omega-3 from the fish.
Recipe source: BBC Good Food, Find the recipe here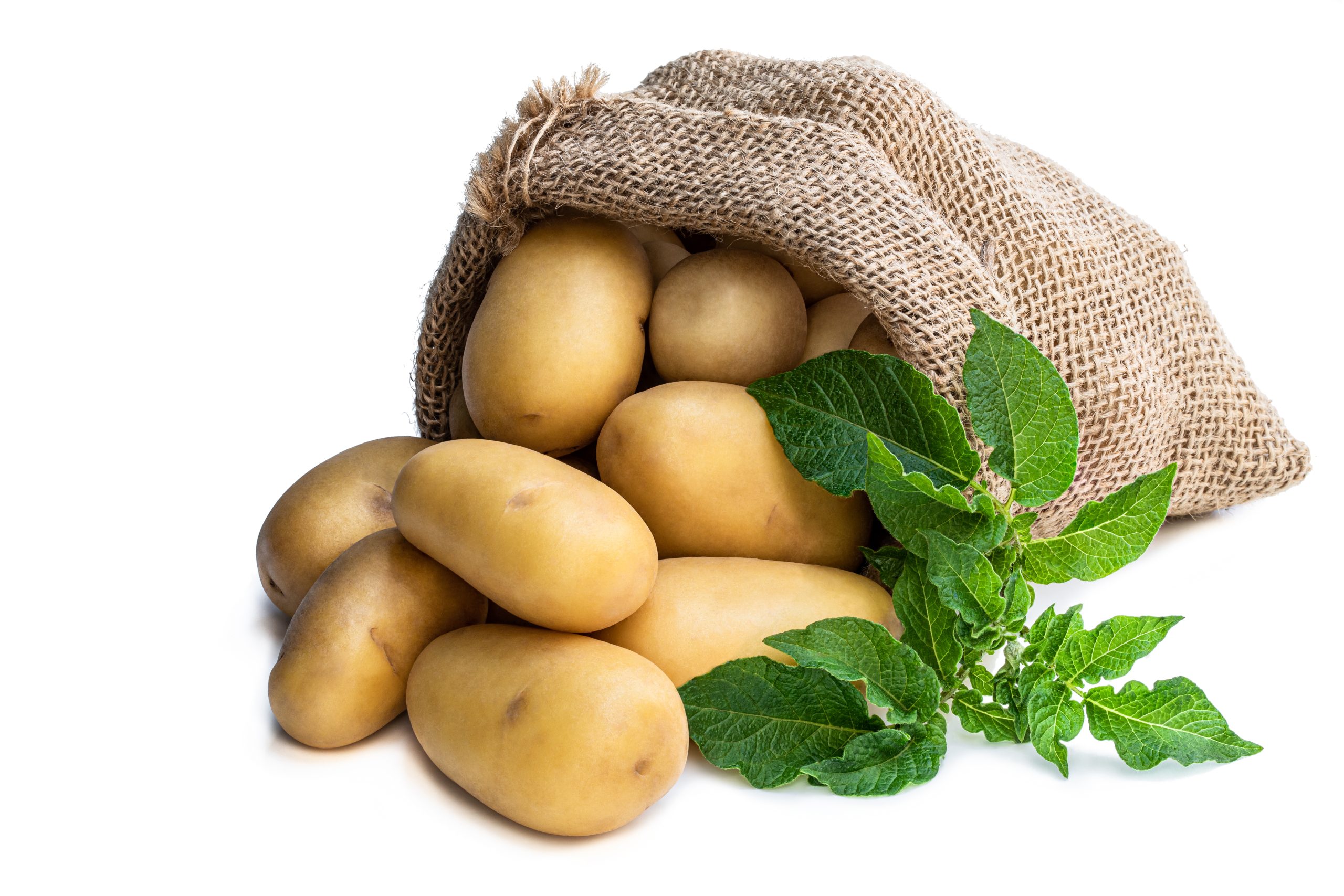 Creamy chicken and broccoli skillet
Make this one-pan creamy chicken and broccoli dinner recipe that's so easy to make and ready in just 30 minutes. Perfect weeknight healthy dinner recipes to serve the entire family.
Recipe Source: Healthy fitness meals, find the recipe
here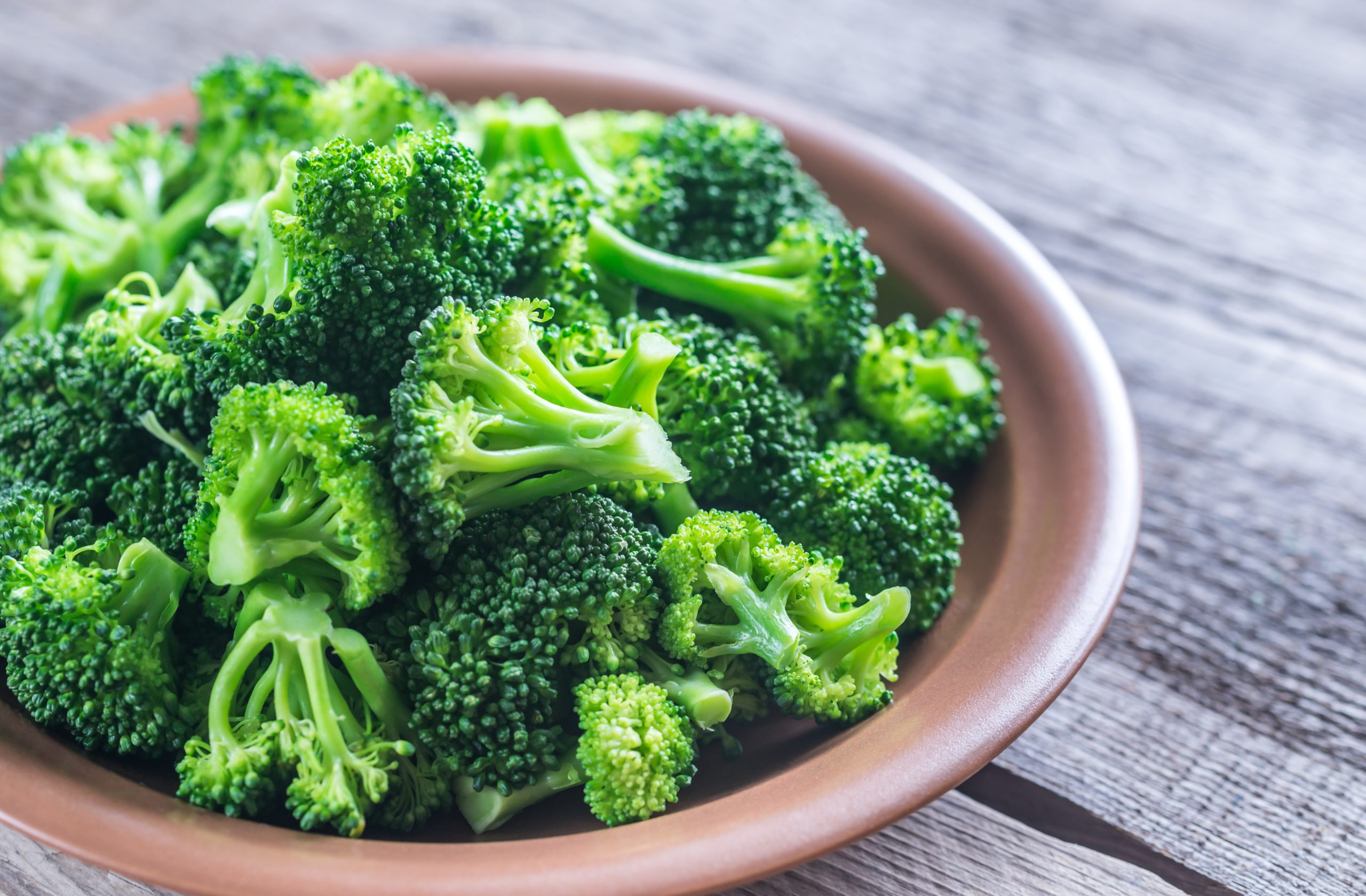 Roasted cauliflower pasta
Packed with bright and briny flavours, this roasted cauliflower pasta is simple and delicious. Keep extra breadcrumbs handy when you serve it. They add such a nice crunch to the dish that it's great to sprinkle on more halfway through too!
Recipe Source: Love and Lemons,  find the recipe here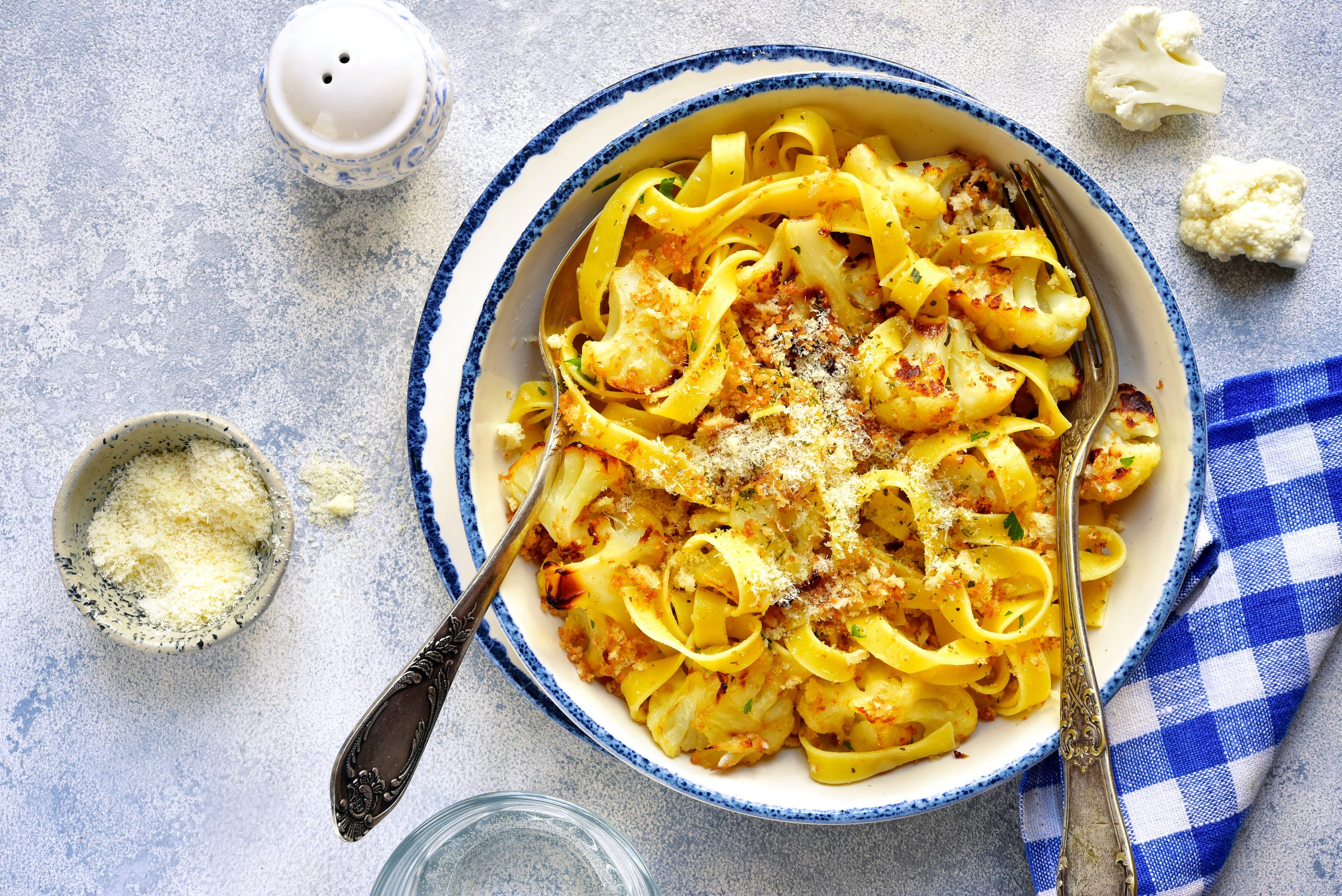 Caramelized balsamic red onion soup with cheese topped croutons
A quick and easy play on French onion soup. Just half the recipe to use up your 3 onions and make enough for 2-3 servings.
Recipe Source: Serious eats,  find the recipe here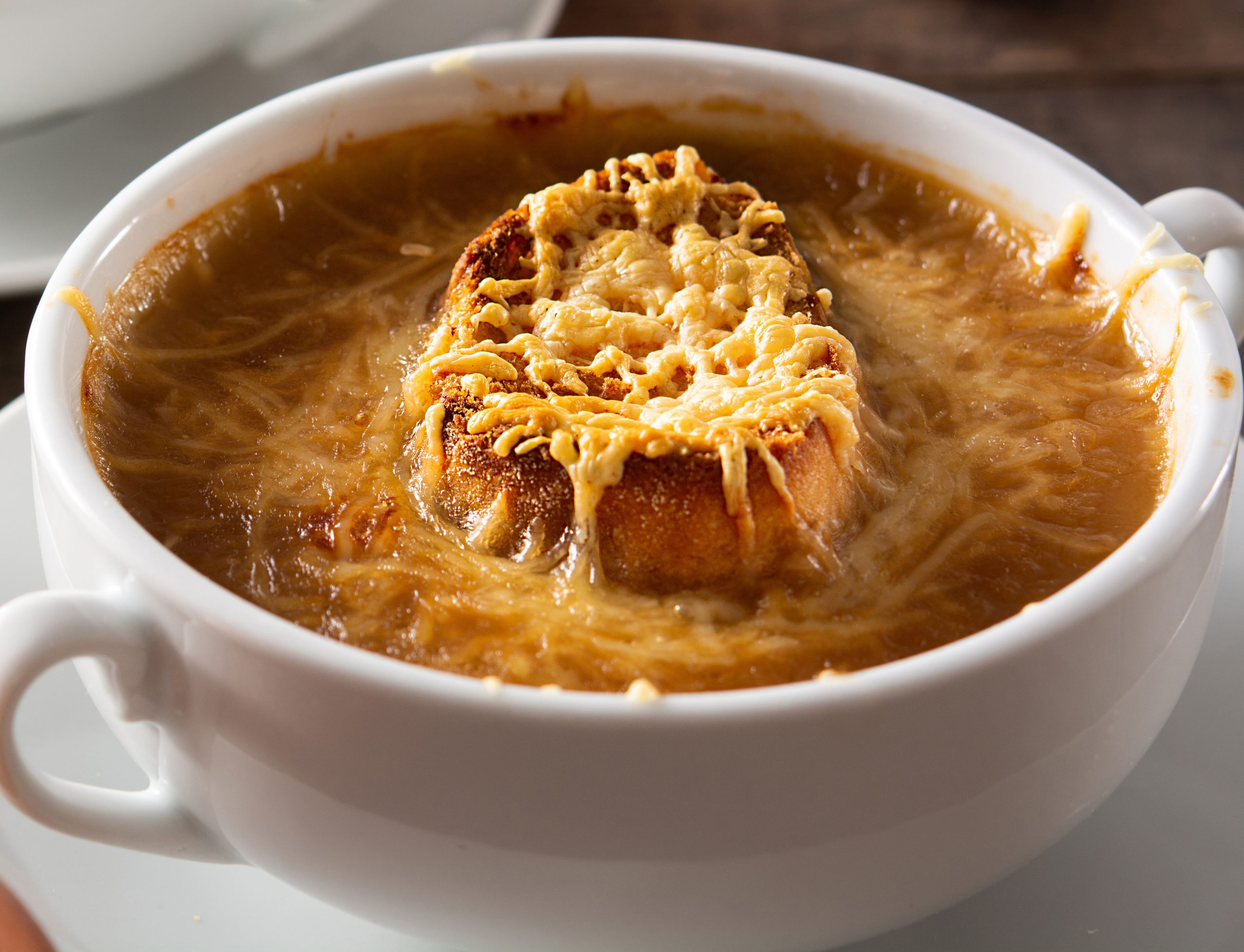 Banana and orange pudding