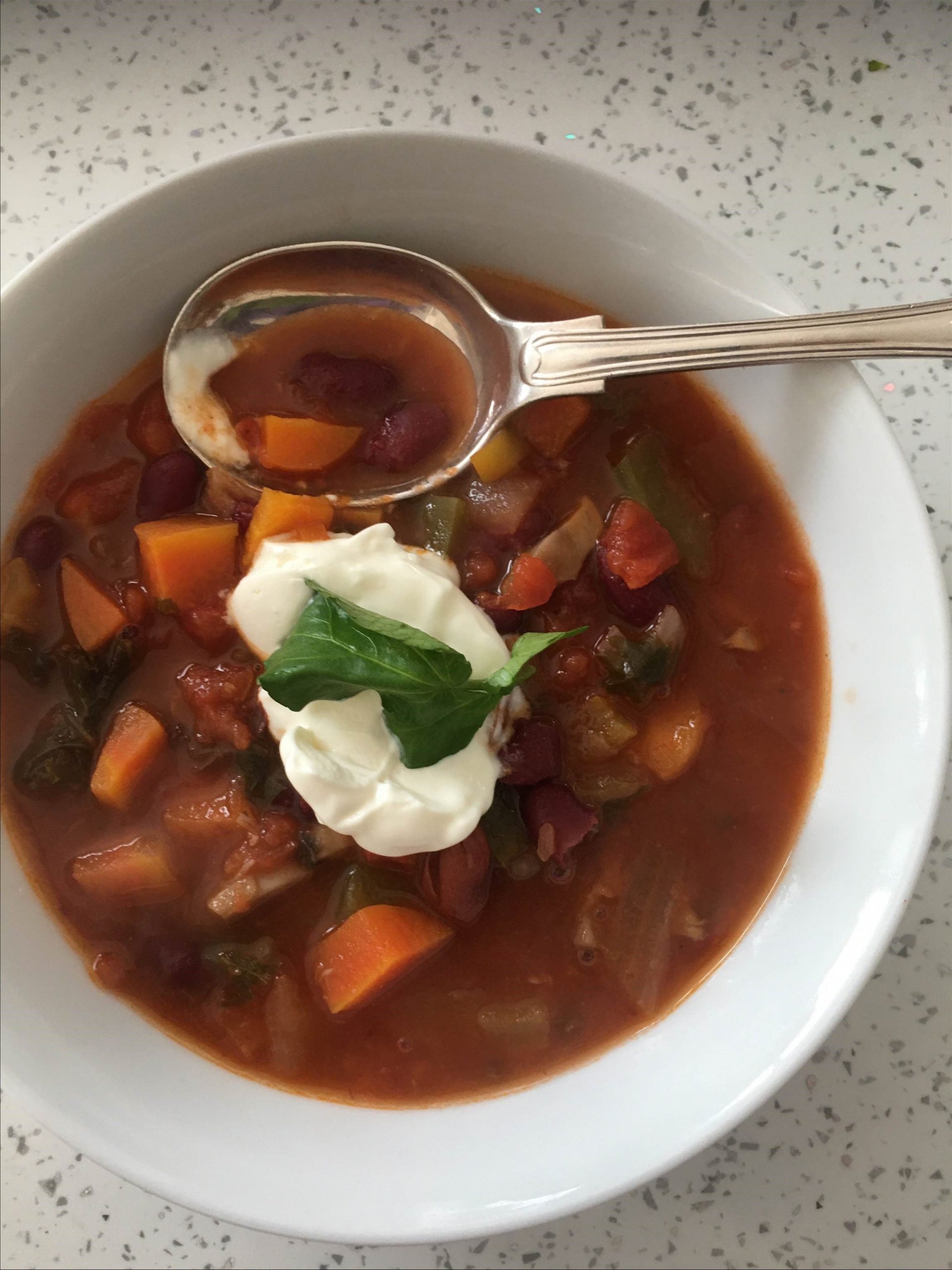 Bonfire Night Mexican Chilli Bean Soup
This tasty warming soup is perfect for a chilly bonfire evening. It's packed full of vegetables and beans, making it an excellent source of fibre. Enjoy it with some crusty French bread to mop up the delicious liquid. Perfect for celebrating the week of bonfire night and fits nicely with our Mexican week too.
2 tbsp vegetable oil
1 onion, chopped
2 garlic cloves, crushed
1 red pepper, deseeded & chopped
1 green pepper, deseeded & chopped
125g button mushrooms, sliced
1 tsp chilli powder
1 tsp ground cumin
400g tinned kidney beans
400g tinned chopped tomatoes
600ml tomato passata
300ml vegetable stock
2 tbsp chopped fresh coriander
Method
Heat the oil in a large saucepan. Add the onion, garlic and peppers and fry them gently, stirring constantly, for 2–3 minutes until softened. Add the mushrooms, chilli powder and ground cumin and cook gently, stirring, for about 30 seconds.
Tip the kidney beans and tomatoes into the saucepan. Add the tomato passata, stock and chopped coriander. Stir well, bring to a boil, then reduce the heat. Partially cover the pan with a lid and simmer gently for 20 minutes until all the vegetables are tender.
Ladle the soup into bowls and garnish each portion with 1 tbsp of crème fraîche and some coriander sprigs.