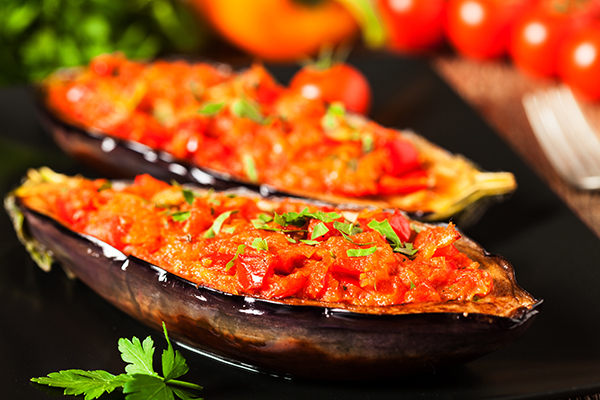 Cheats Aubergine Parmiagiana
A cheat's way to create that classic Italian dish, aubergine Parmigiana, with just four main ingredients and no fuss.
Source: BBC Good Food
2 medium aubergines
400g can chopped tomatoes
2 x 125g balls buffalo mozzarella
30g grated parmesan
Salt and pepper to season
Method
Preheat the oven to 200°C/180C fan/gas 6.
Rinse the cabbage, remove the outer leaves and cut the cabbage into narrow columns. Place in boiling salted water, blanch for about 8 minutes, remove, rinse with cold water and drain well. Place in a buttered baking dish.
Clean the mushrooms and chop. Peel the garlic and finely chop. Sauté the mushrooms with the garlic in a hot pan with 2 tablespoons of oil, stir in the sage, season with salt and pepper and pour in the wine. Remove from the stove, spread over the cabbage, sprinkle with cheese and cook until golden brown for about 15 minutes in the preheated oven. Remove and serve immediately.