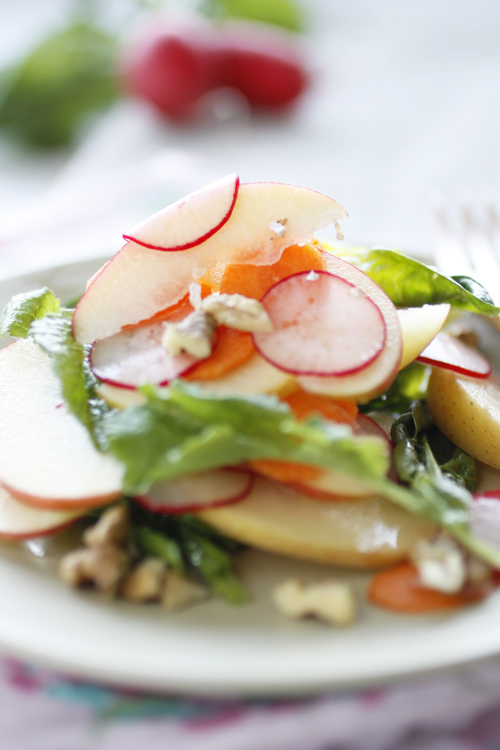 Apple, Carrot & Radish Salad
Slice the radishes paper-thin, these couple beautifully with the sweetness of crisp apples and carrot.
2 sweet red apples, sliced
1 carrot, peeled and thinly sliced
2-3 tiny radishes, thinly sliced
A handful of fresh salad leaves
Juice of 1 lemon
1 tbsp olive oil
Pinch of cayenne pepper
Toasted walnuts, chopped
Sea salt flakes
Method
Layer the sliced apples, carrot, radish and salad leaves on 2 serving plates.
Combine the lemon juice, olive oil and cayenne pepper in a shaker and drizzle over the salad.
Sprinkle with toasted walnuts and flaked sea salt.